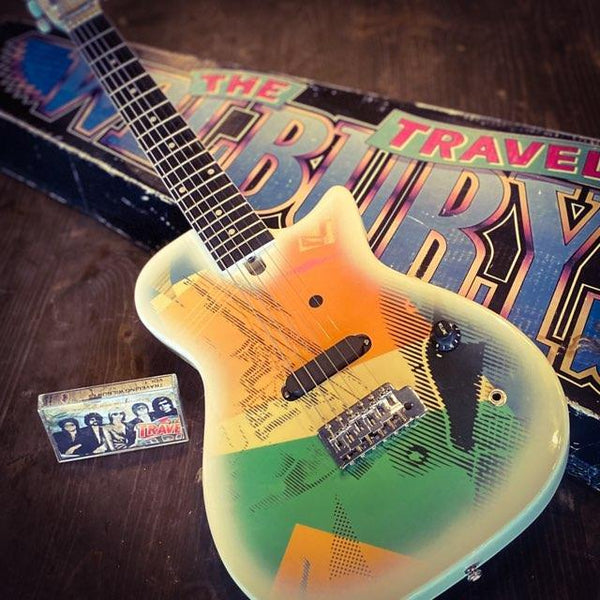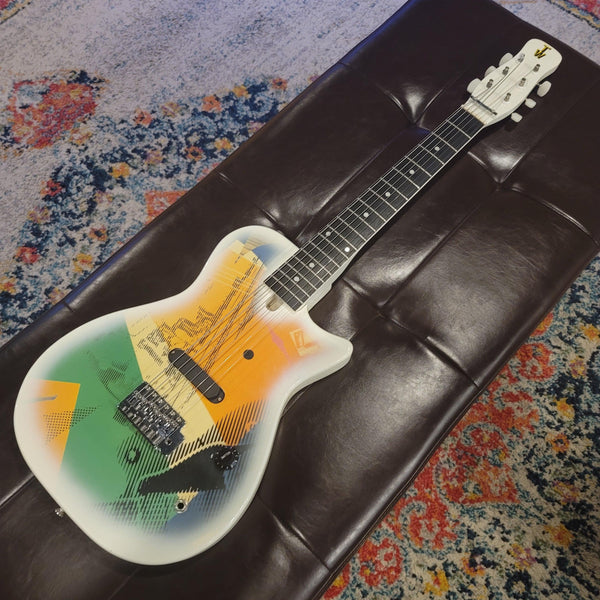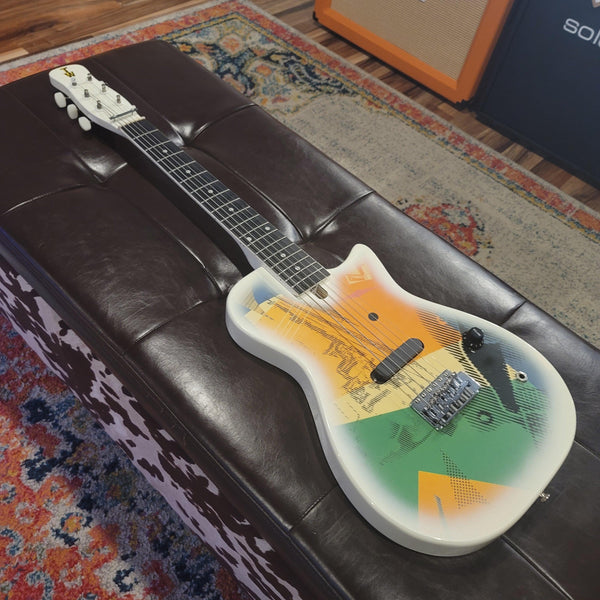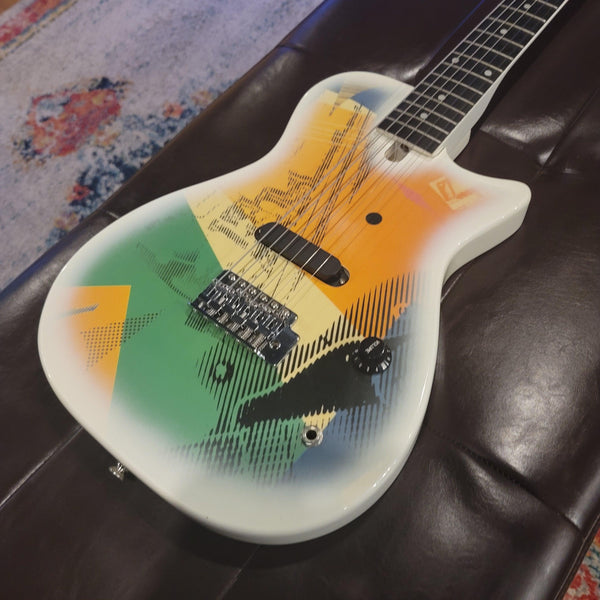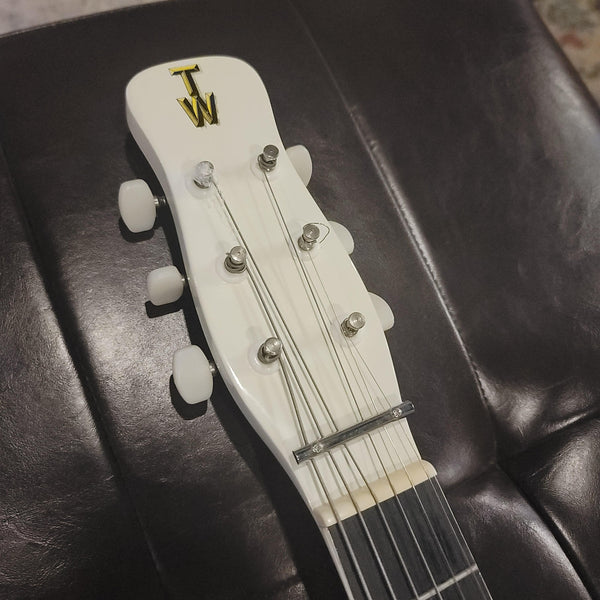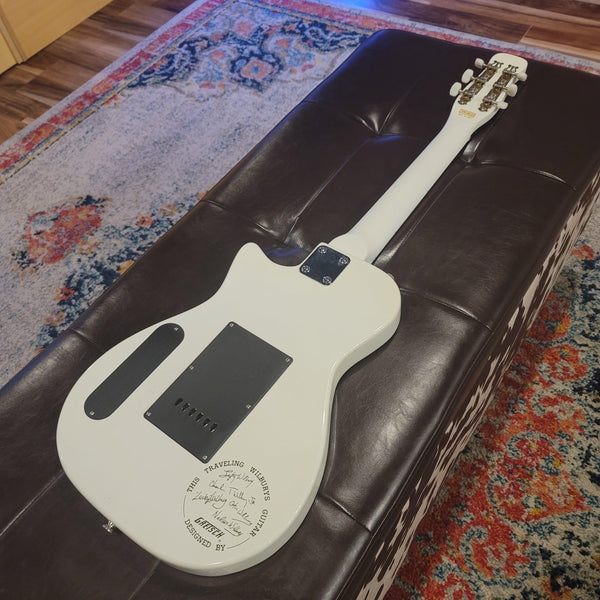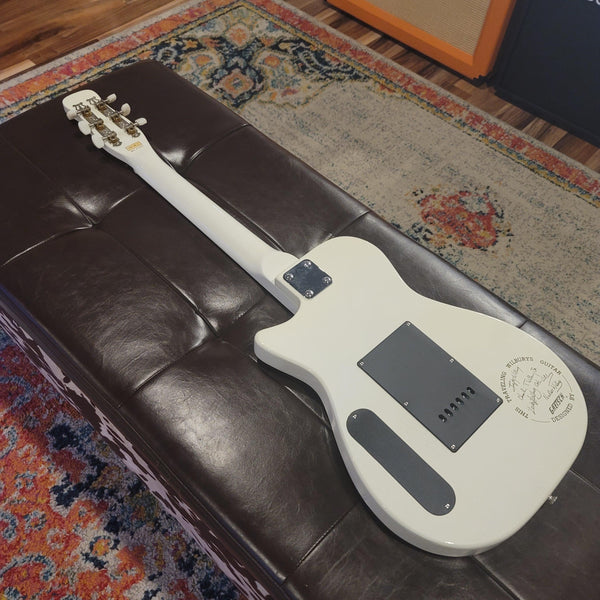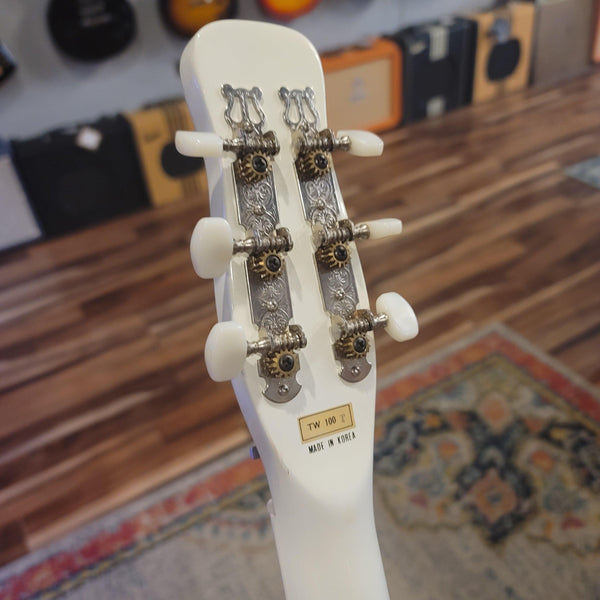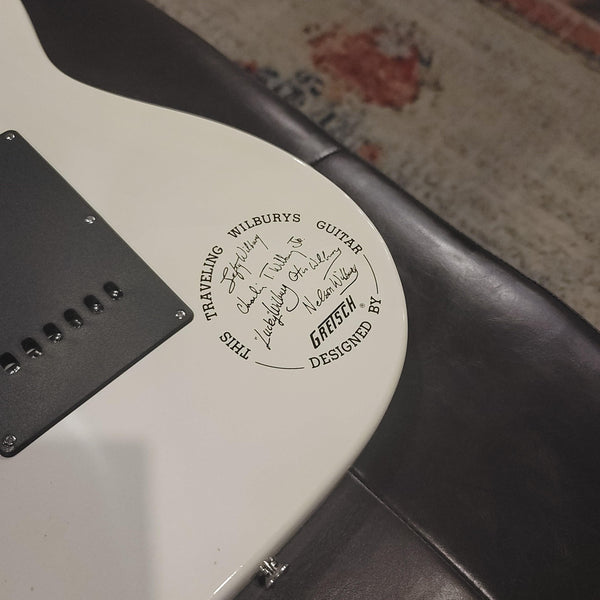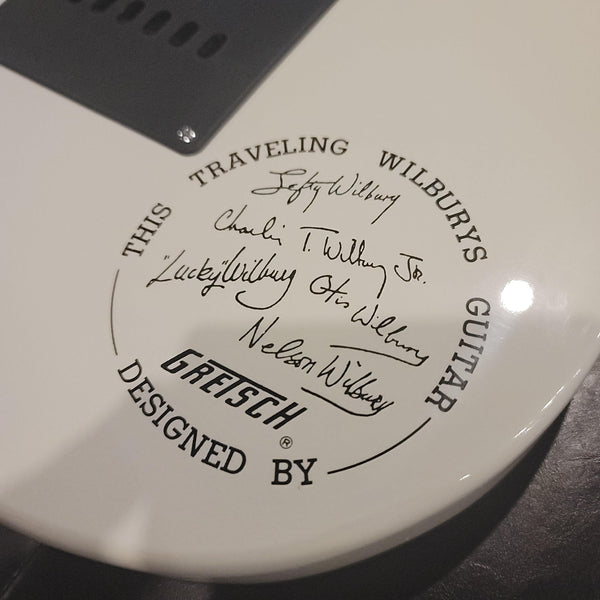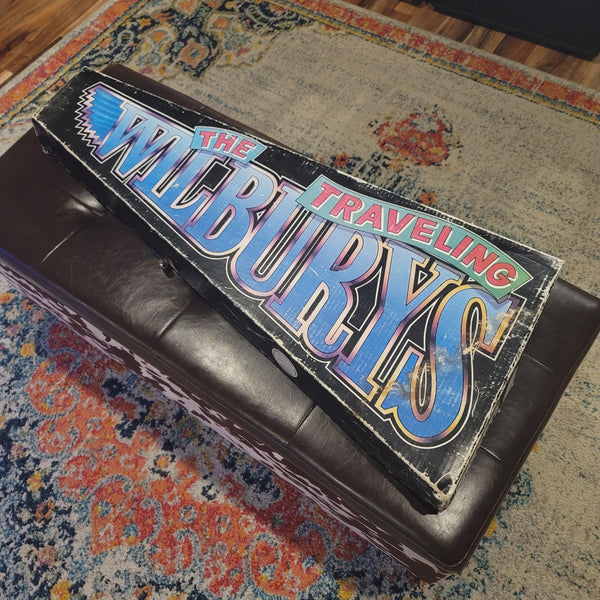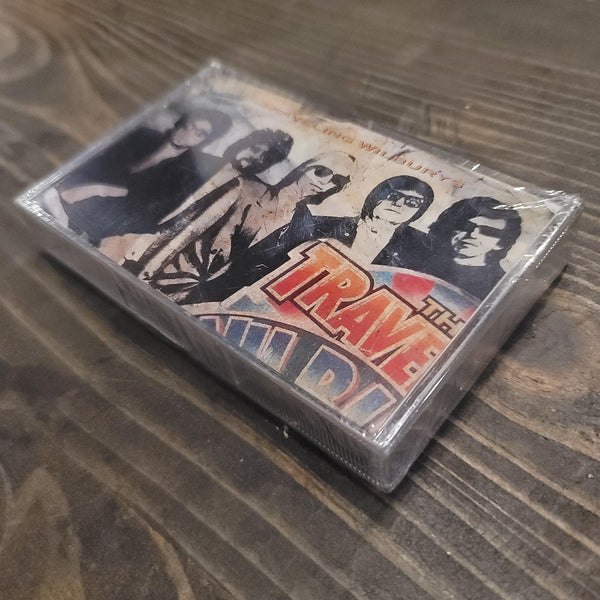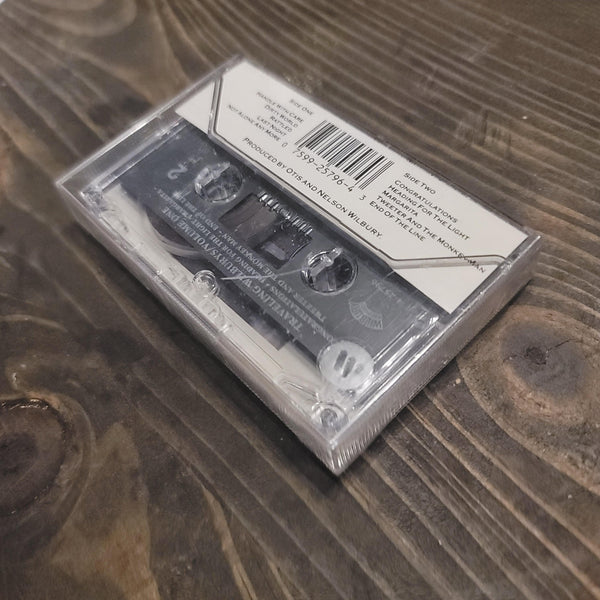 1989 Gretsch - Traveling Wilburys - TW-100T - w/ Original Box and Cassette
Best Super Group ever? Yeah, probably. Tom Petty, Roy Orbison, Jeff Lynn, George Harrison, and Bob Dylan. That is quite the potent singer/songwriter lineup. These quirky little Gretsch Traveling Wilburys models are neat little collectibles. I doubt you'll ever hear anyone say that they sound great. They're fun to play with, and sound ok, but that's not what makes them cool. What makes them cool is that this model is a very important piece of the Gretsch story. The Gretsch family had sold the brand, and the new owners made some questionable decisions and increasingly odd instruments. Flash forward to 1988, and Fred Gretsch was making strides to re-acquire his family brand. This model, the Traveling Wilburys TW-100T (and the larger TW-300T) served as a launching pad for the new Gretsch brand. The brand was now owned by someone with the last name Gretsch again, and they still own it today! In summary: not a great guitar, but an important piece of Gretsch history.
We have had around 30 of these over the years, and this is by far the cleanest one we have seen. Pretty much in unplayed condition. It includes the original box and an original Traveling Wilburys cassette tape, which is unopened. Rad!