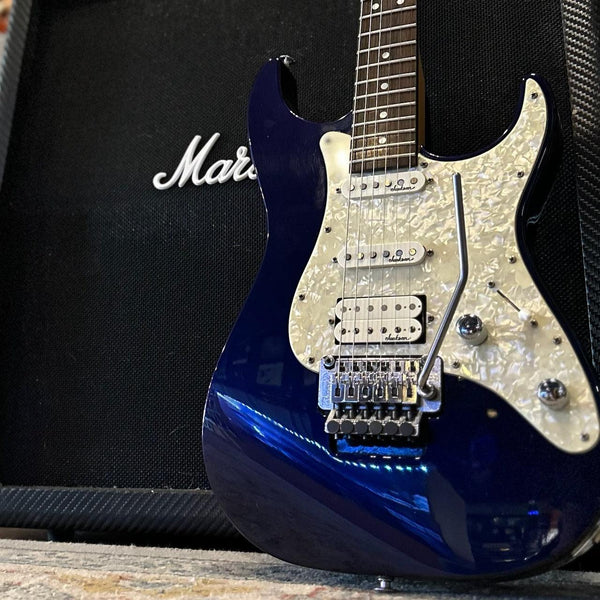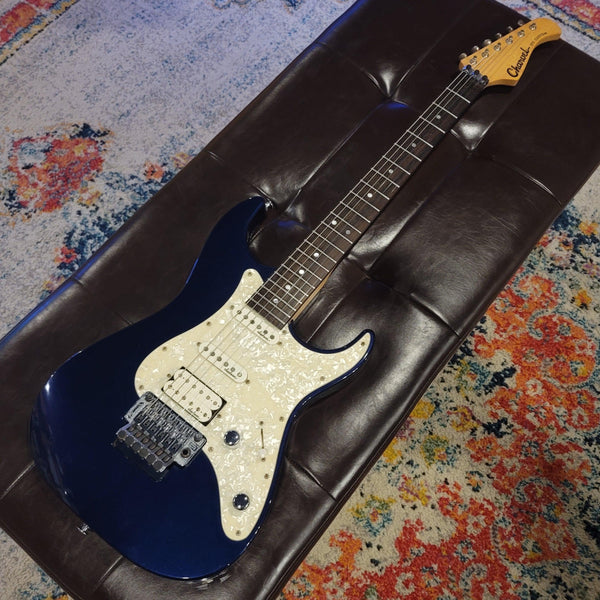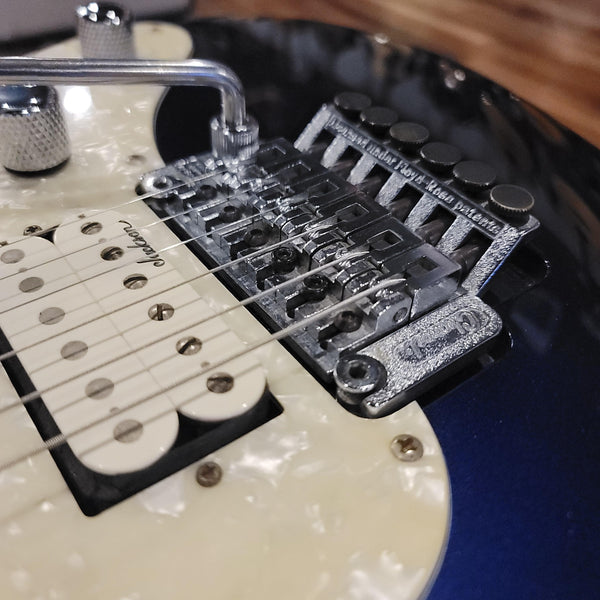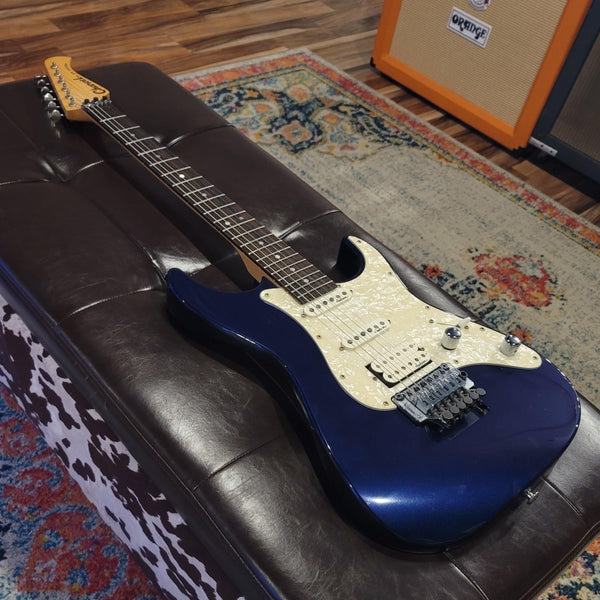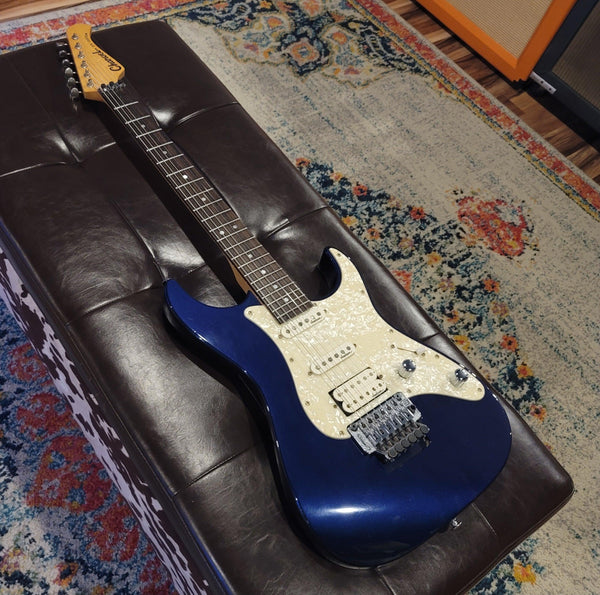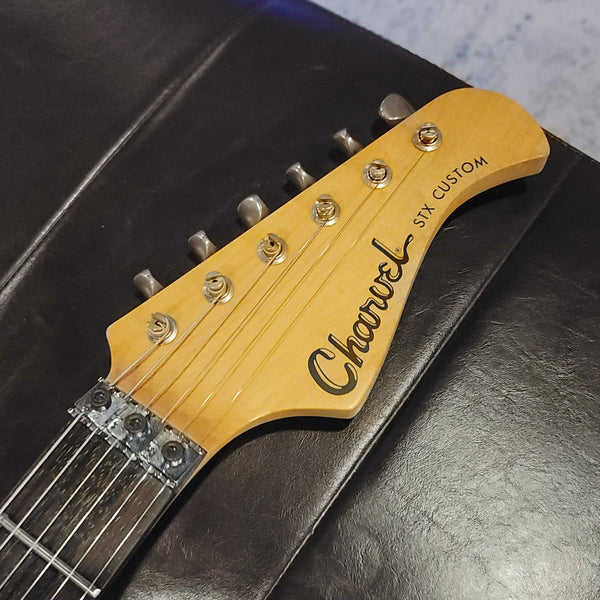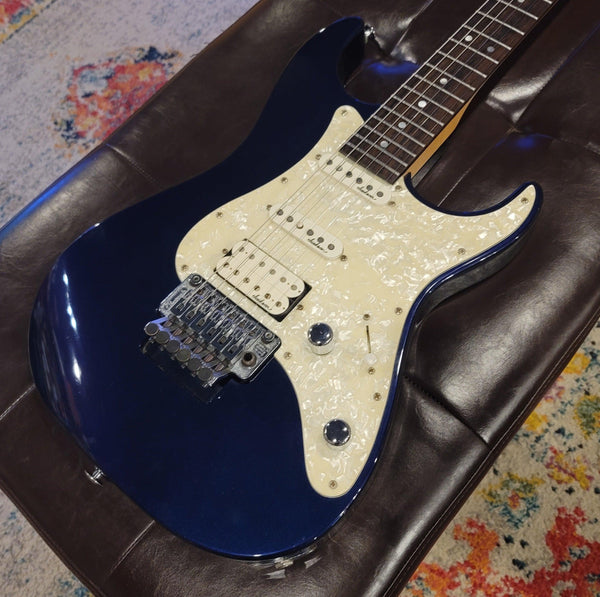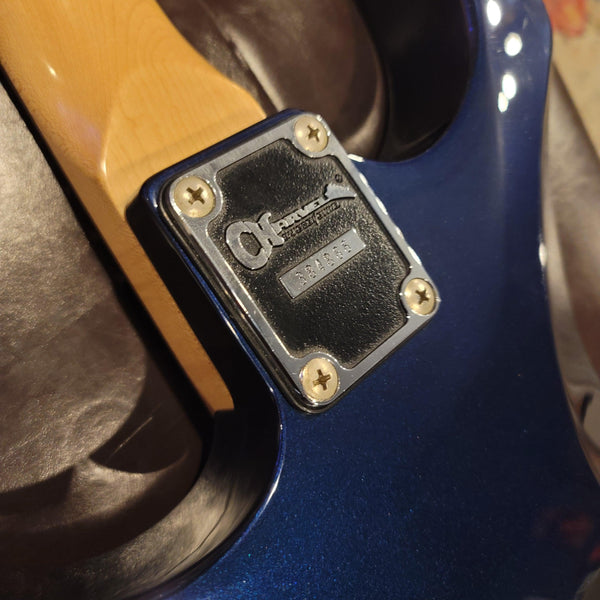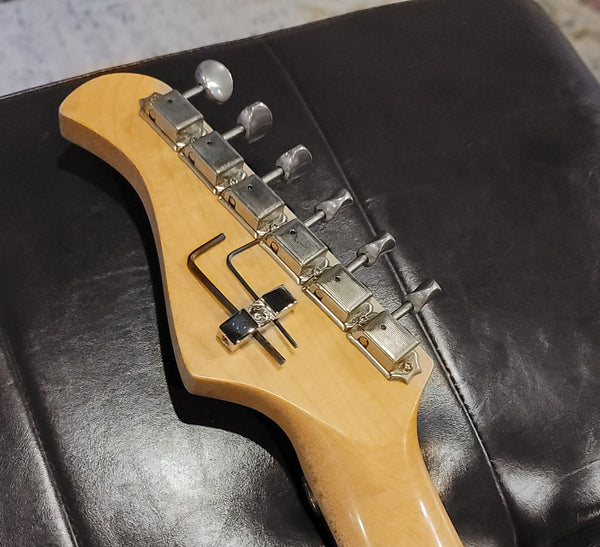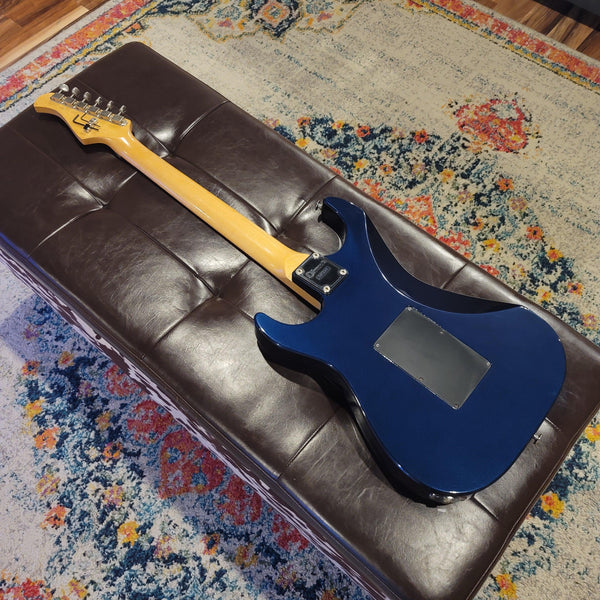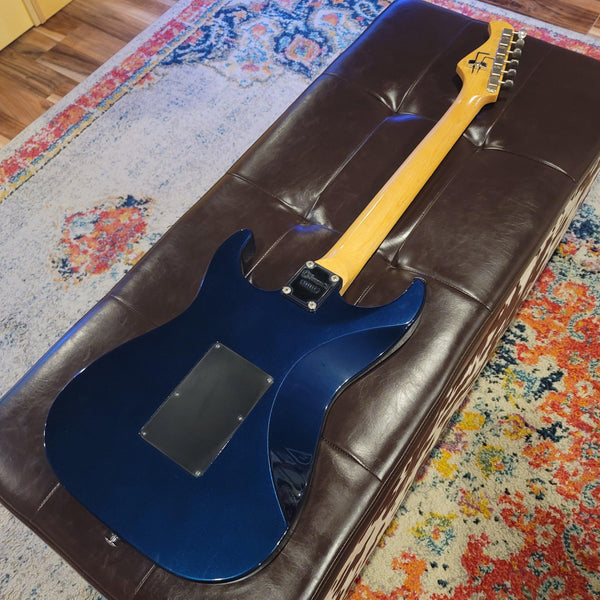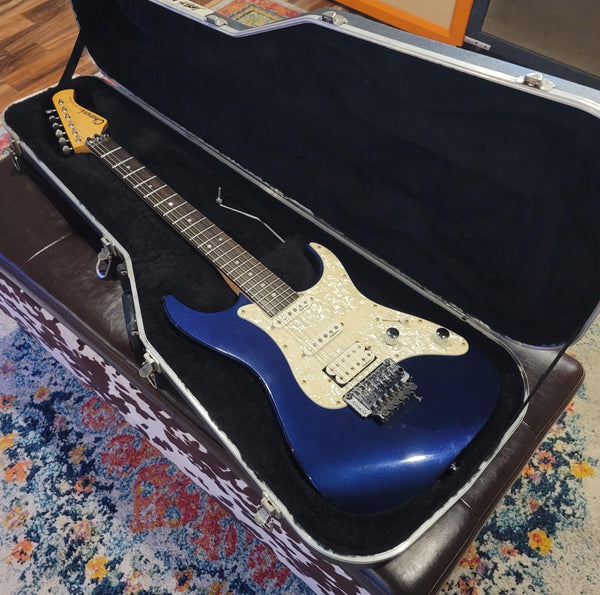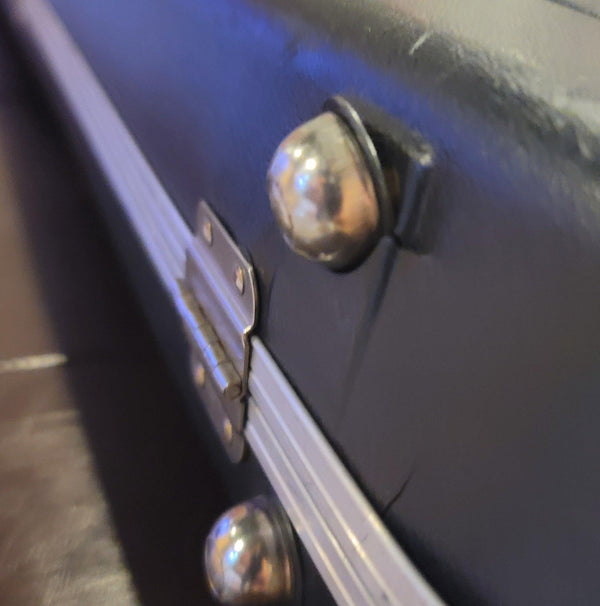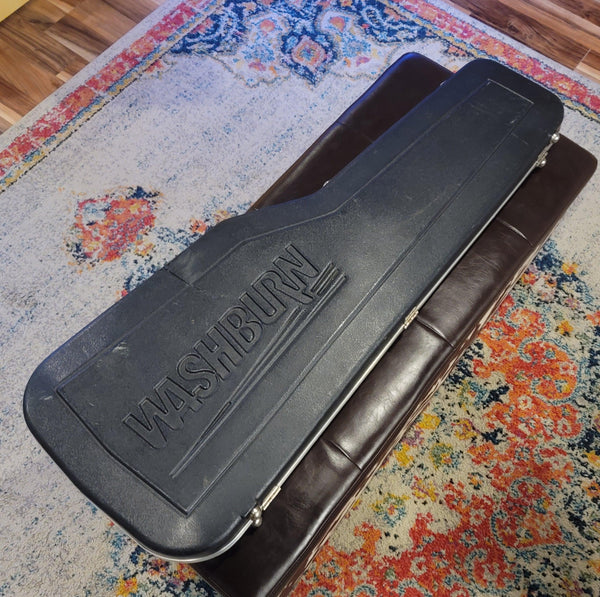 1992 Charvel STX Custom - MIJ Japan - Floyd Rose -Jackson HSS Pickups - Blue w/Hardshell Case
For your consideration, a super clean 1992 Charvel STX Custom.  Made in Japan! Take a look at that color! It's like... Blurple. It's a little candy-like. 
With a super thin neck (think Ibanez Wizard, but better), giant frets, a real German Floyd Rose, and HSS Jackson pickups, this bad machine was made to rock. This model trem is one of our favorites, and this one is properly dialed in. No movement where the bar meets the trem, meaning you feel very connected with every dive bomb and flutter. The Jackson neck and middle single coil get you the bright, classic Strat sounds you'd expect, but the Jackson bridge humbucker really shines with it's biting tone. Perfect for cutting through the mix with searing leads. This bad axe is 100% stock and unmodified, with no signs of abuse. 31 years old, which is wild and makes me feel old. The STX lineup was short-lived, and the early MIJ ones are the hardest to find.  This one comes in period-correct Washburn molded chainsaw case. It's a cool case... I know, I wish it was a Charvel case, but if you ever find a correct Charvel or Jackson case, you can sell this to some nutjob who absolutely needs a case for their 1992 Washburn N4. Those N4 fans are rabid and will probably do whatever you want them to do to get a chance at owning this case.