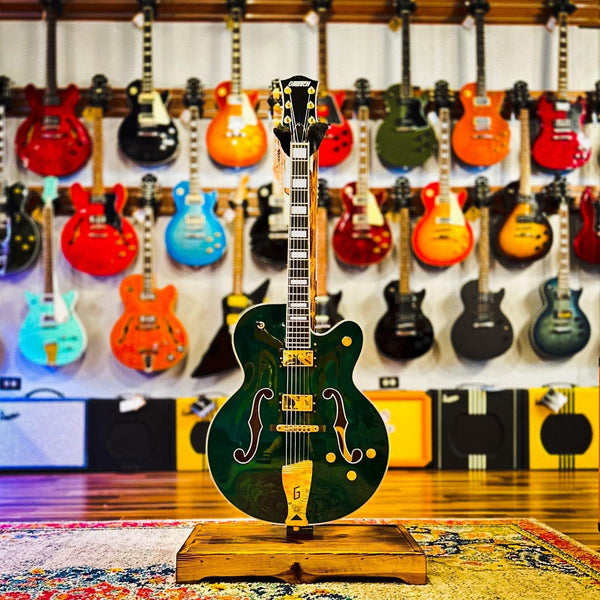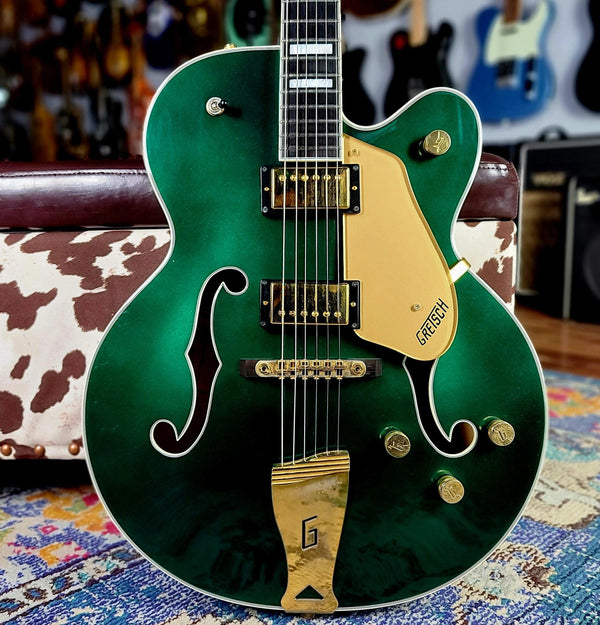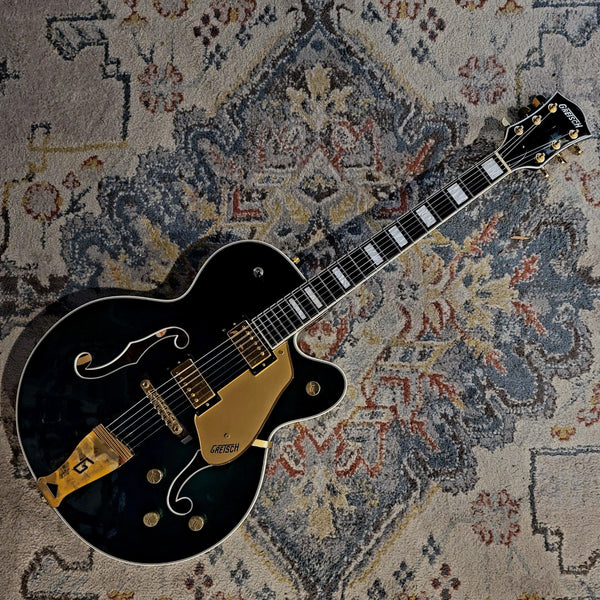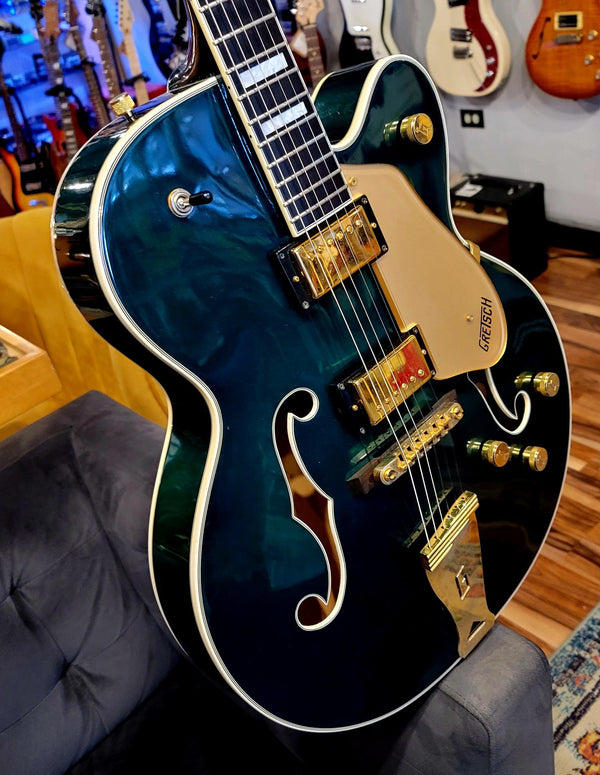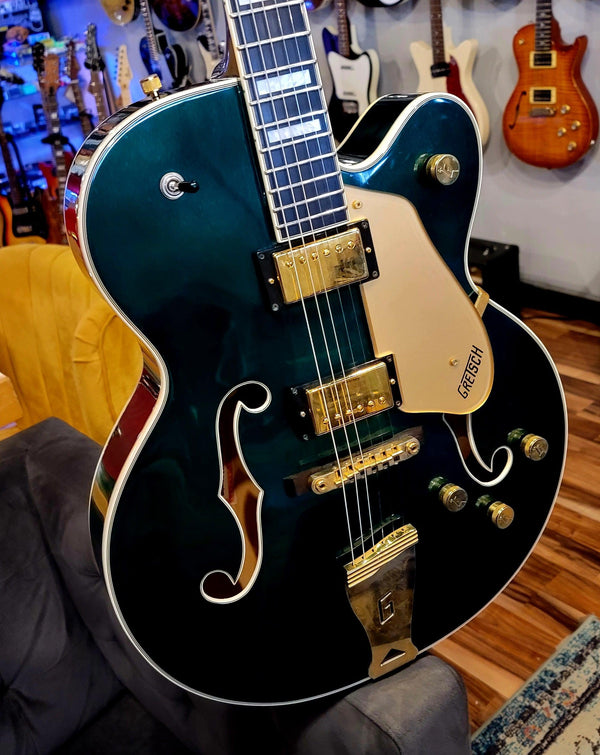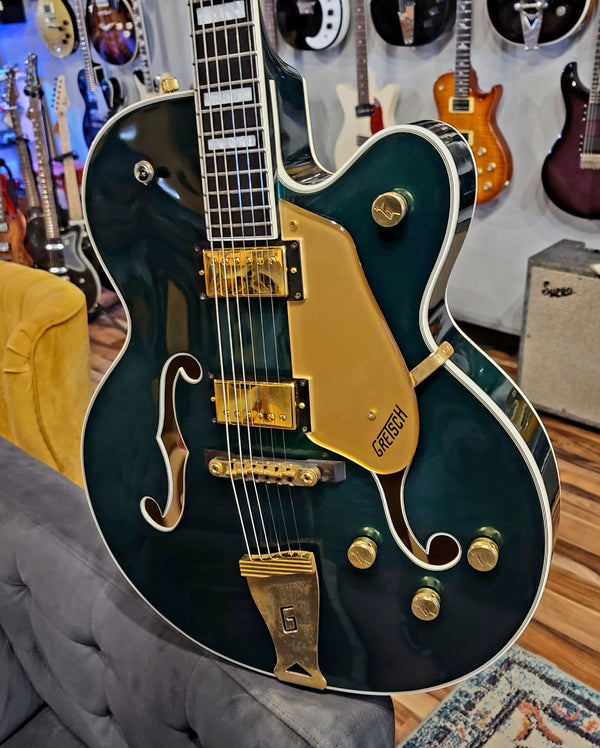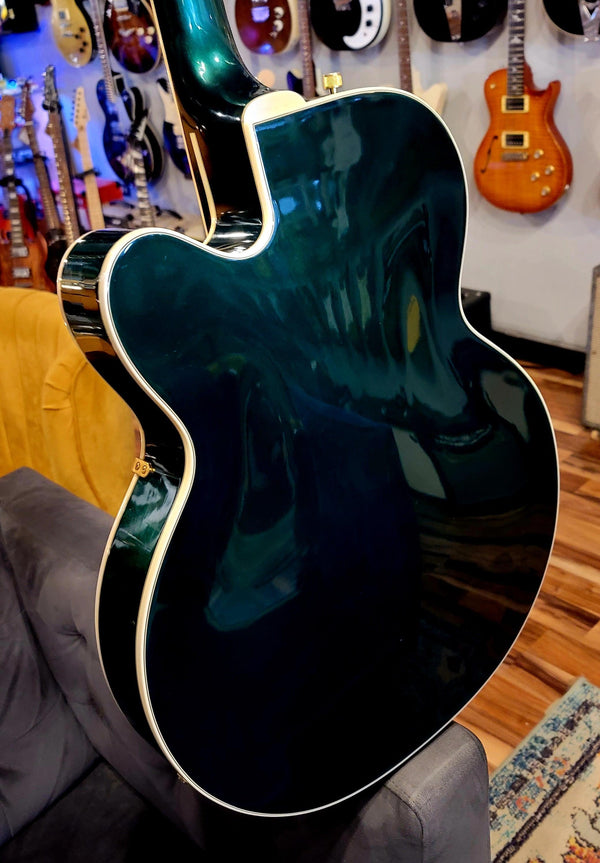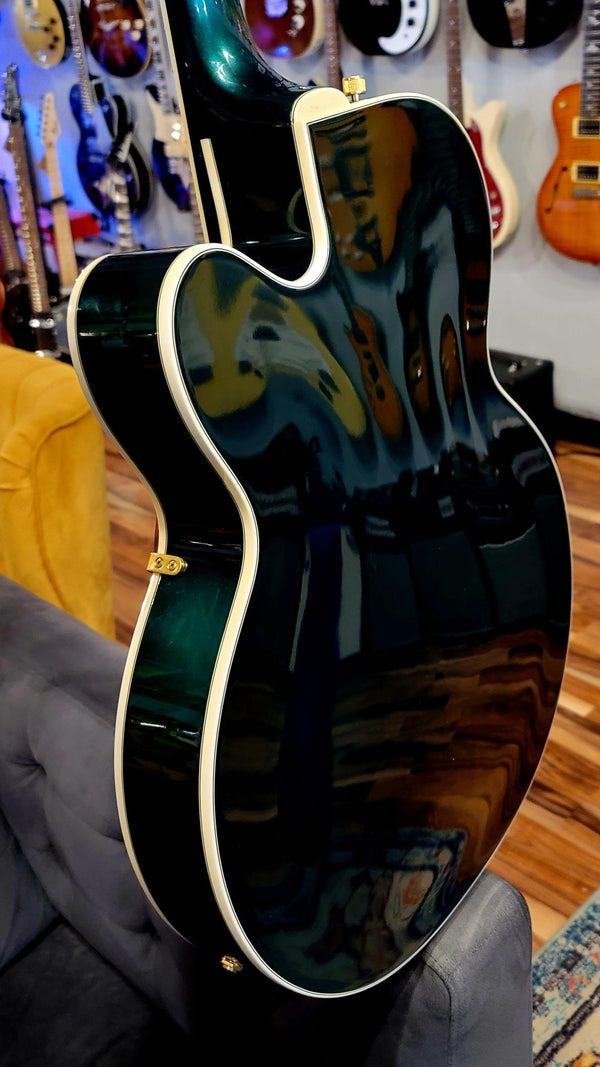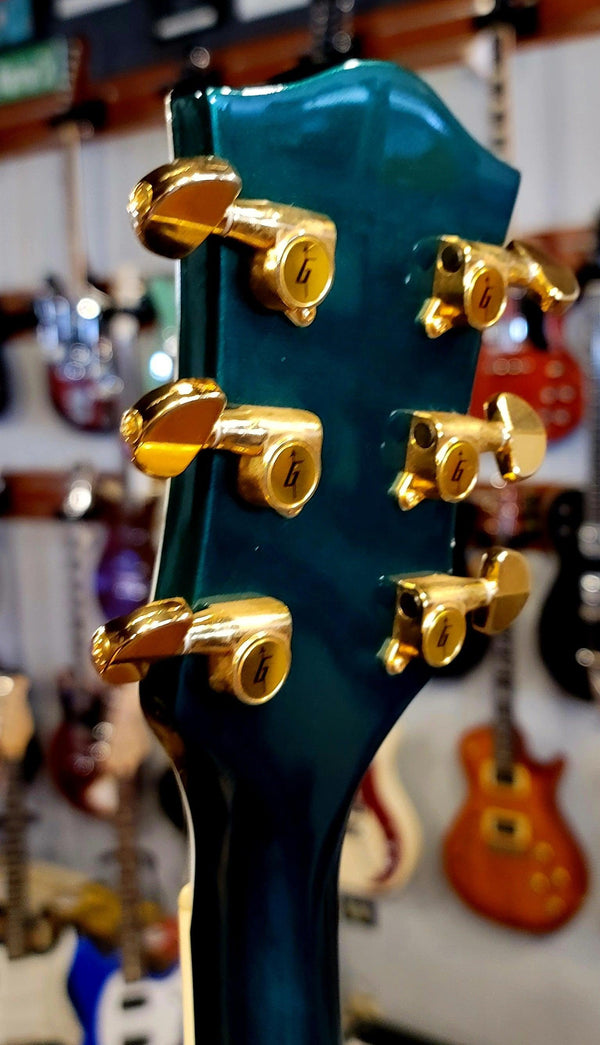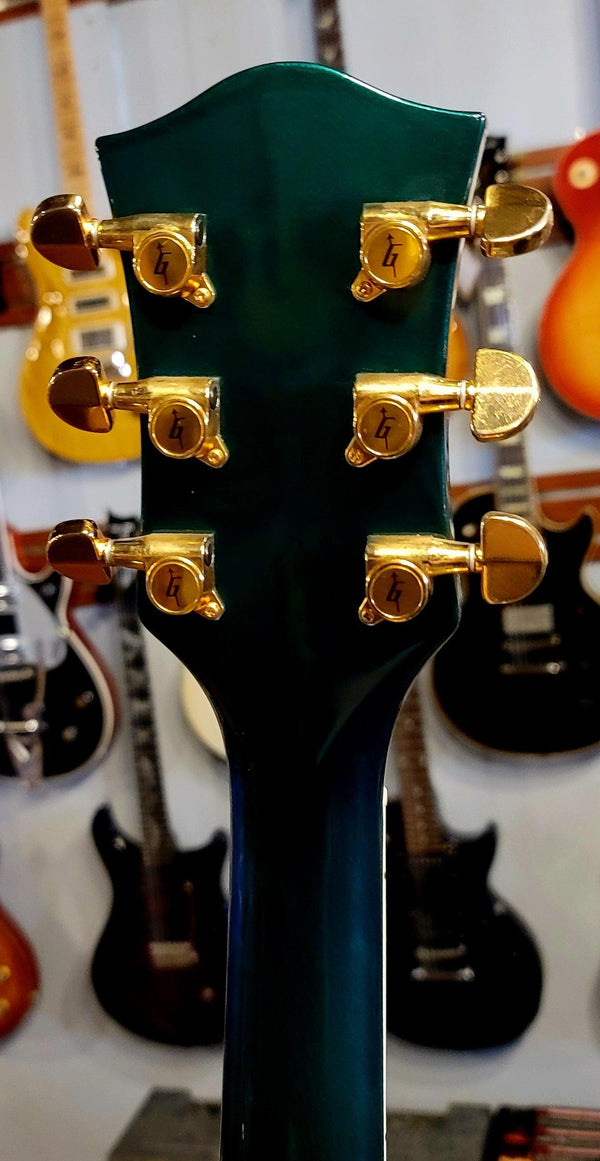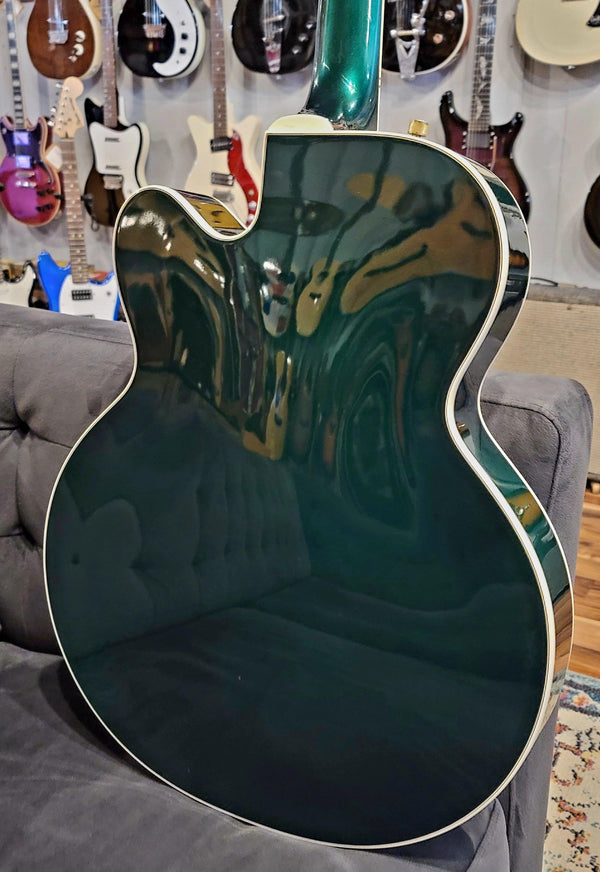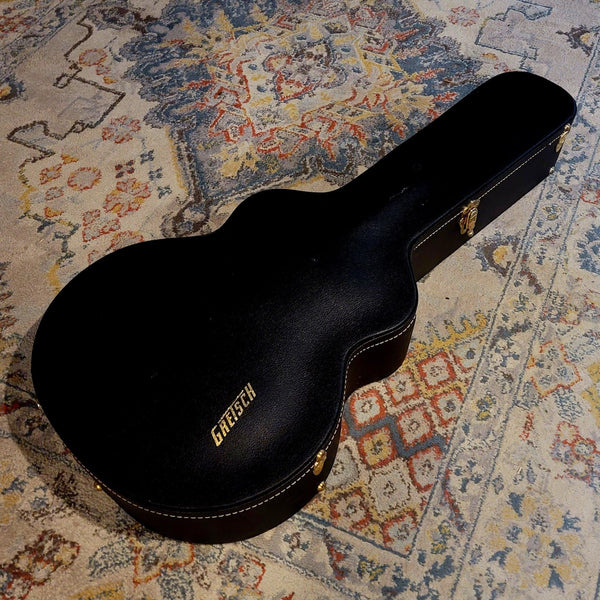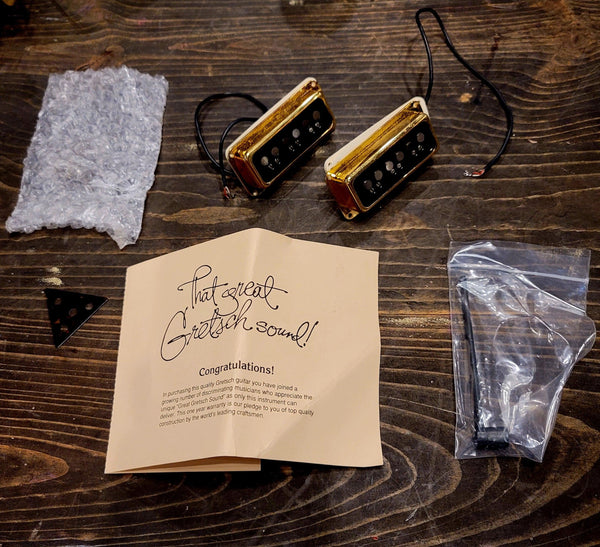 2000 Gretsch 6196 Country Club - Cadillac Green - w/ Humbuckers
There is something magical about the Gretsch Country Club. It's huge. It's gorgeous. And playing one in Cadillac Green sure makes a statement.  It's like wearing a whole Cadillac around your neck. :) 
This beauty is from 2000, prior to Fender's partnership with Gretsch. These early reissues of the Country Club have become quite hard to find. They didn't make a whole lot of them and they disappeared into private collections quickly. 
This one has been routed to accommodate bigger humbucker (Seymour Duncan) pickups instead of the stock DynaSonic single coils. The original pickups and trim rings are included, but when they are installed there is a slight gap on one side due to the routing for humbuckers. So can you go back?  Yes. But, why would you? The humbuckers sound great! I'm not sure which Seymour Duncan set they are, but they sounds fantastic. 
Aside from the addition of humbuckers, the guitar is stock and unmodified. No signs of abuse, and just light playwear and the typical tarnished gold hardware. For 22 years old, this one sure aged nicely!  There is a finish crack above the bass side F-hole that we have verified is not in the wood. It's hard to see. 
The original case, paperwork, and truss rod wrench are included.