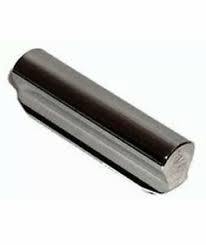 American Plating Co. Stevens Steel Hawaiian Guitar Bar - REAL
The Stevens steel bar slide has long been a popular choice for squareneck resonator guitar and lap steel/pedal steel players. A good basic slide made of steel. About 5.3 oounces and 2-7/8" long. 
 This is a real one from American Plating Co. in Chicago!