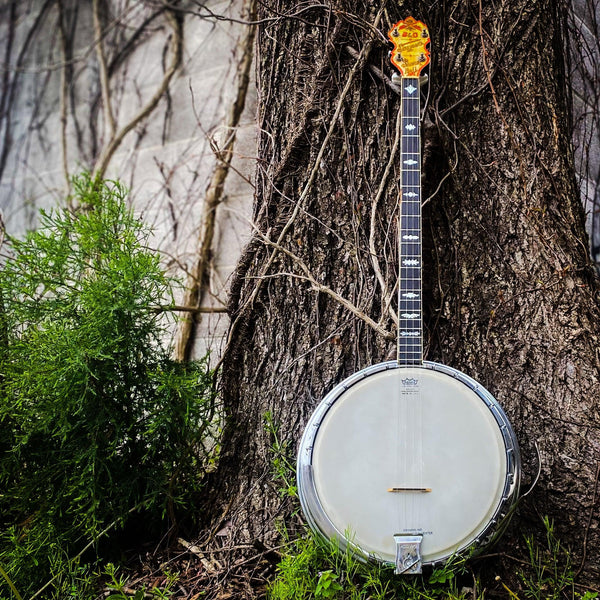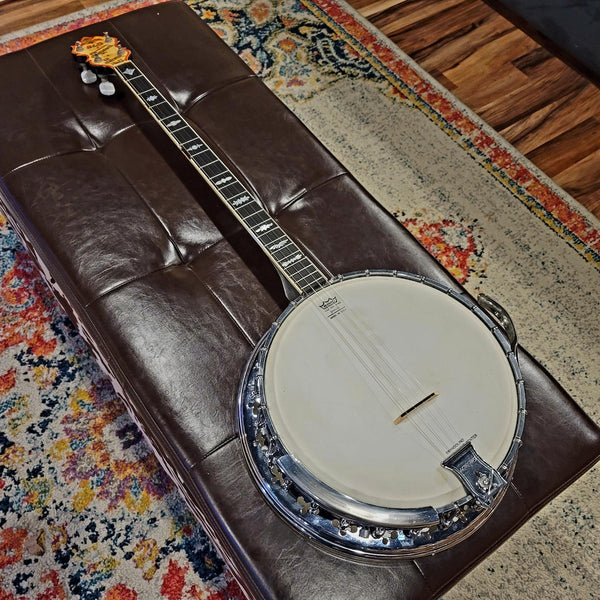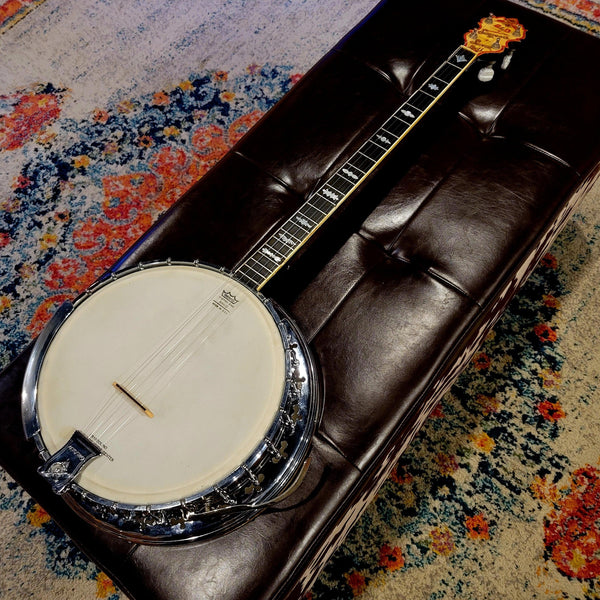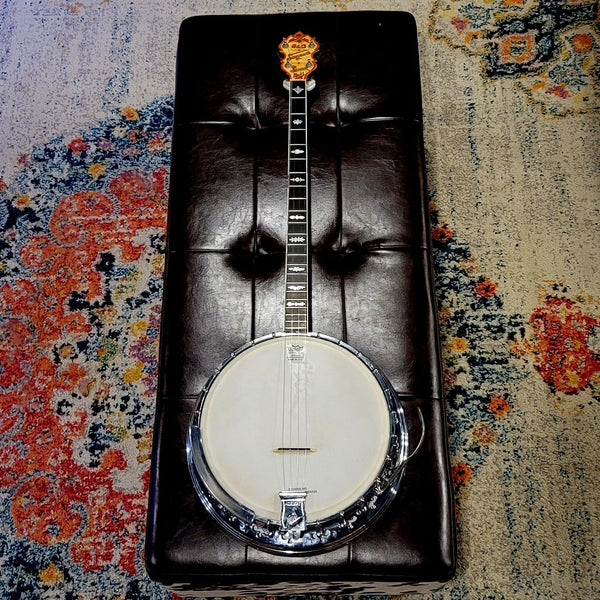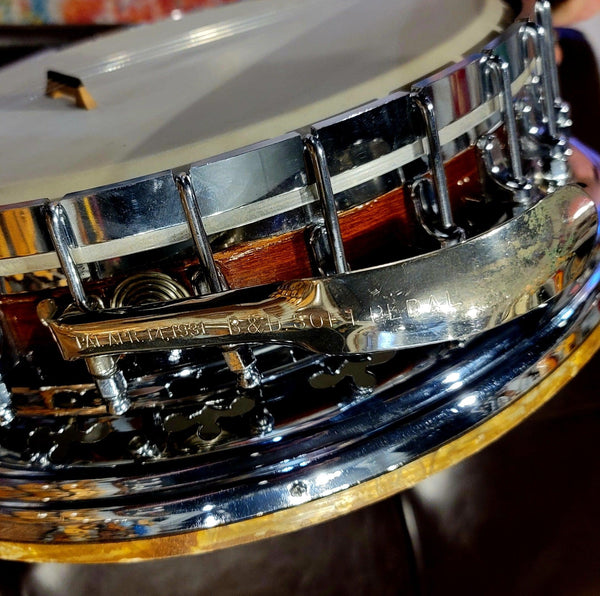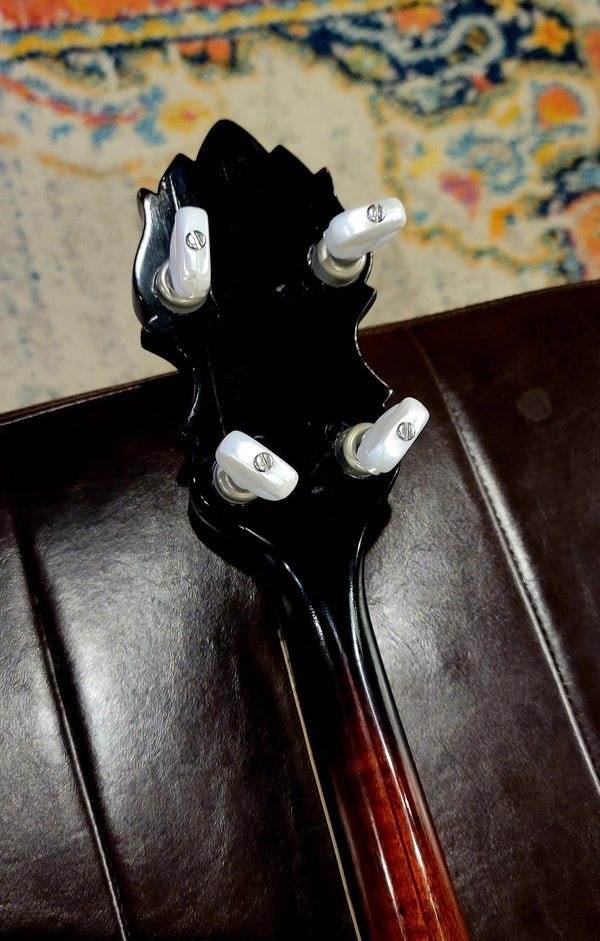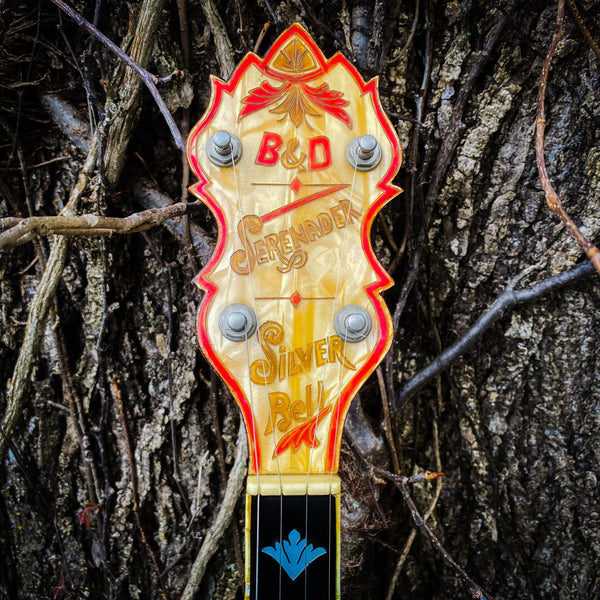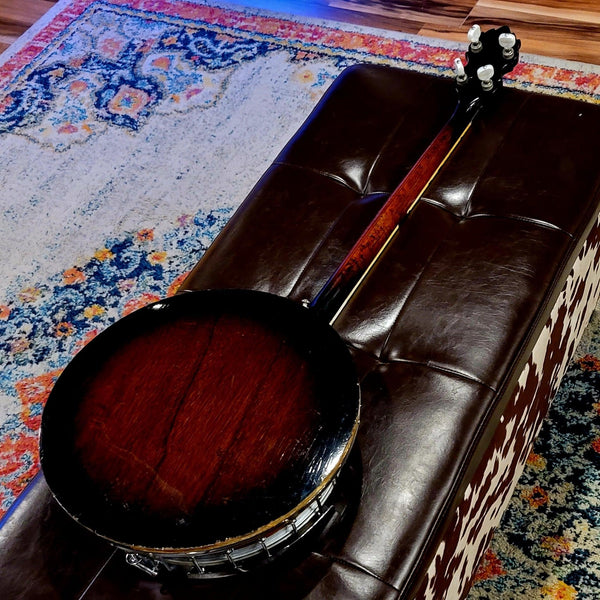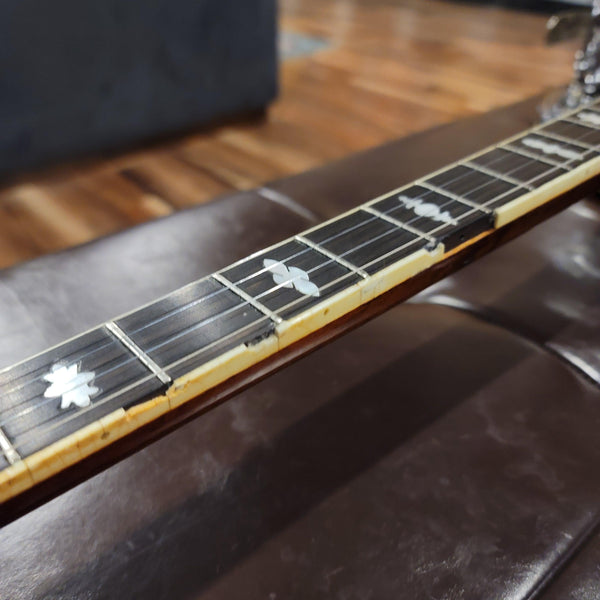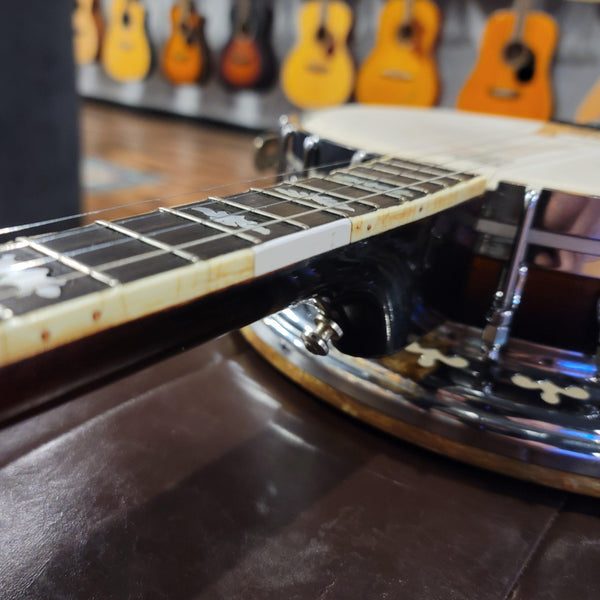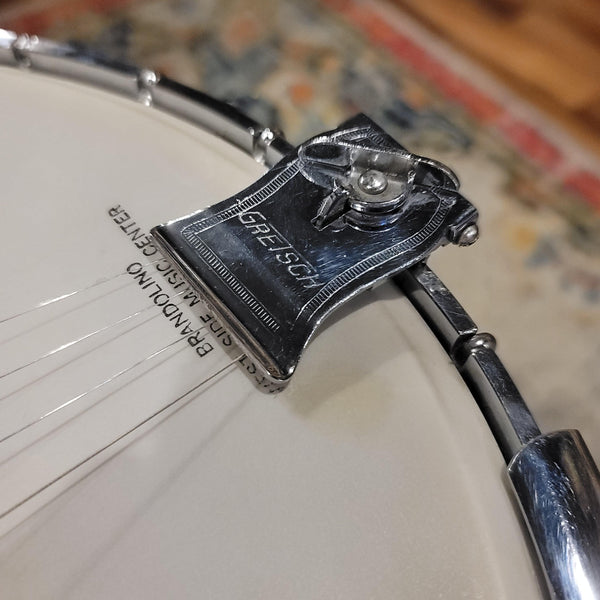 1940s Bacon & Day ( B&D ) Gretsch - Silverbell Serenader Banjo - w/ Soft Pedal
For your consideration, a B&D/Gretsch Silverbell Serenader Banjo.
This great banjo appears to be made after B&D sold to Gretsch after their factory was destroyed by a hurricane in 1938. There is no serial, which is common on the early Gretsch-finished B&D models. Check out that B&D Soft Pedal - it's a knee-lever-actuated mute for controlling the banjo's volume. It works great! Neat idea, for sure. The head on this banjo is newer....still quite old, but likely not original. The Grover bridge also may be newer. The Gretsch adjustable pressure tailpiece works great. The neck is straight and fretwear is minimal and not affecting intonation or playability. The neck binding has cracked in a few places (typical for this era). There is a decent sized piece missing, and one place where a small piece of binding was grafted in. The binding that is still there is intact and there are no loose spots. The asking price reflects this cosmetic issue. The ornate headstock cap and heel cap are both intact and look great. 
The underside of the resonator has names and dates of previous owners: someone from Chicago in 1964 and another owner from a Shriner Band in Ohio in 1991.  This banjo has been professionally setup and restrung. 

A newer nice gig bag is included, as is the vintage banjo strap.