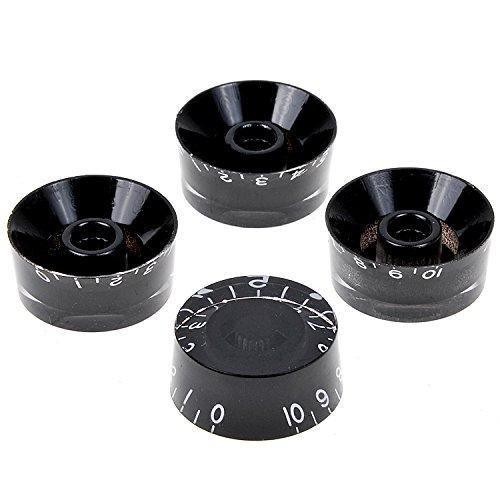 Black LEFT HANDED Speed Knobs 4 Pack for Guitar Bass Universal Volume & Tone Lefty LH
The elusive LEFT HANDED knobs are here! 
This is a 4 pack of super hard to find lefty knobs. The leftys know the struggle.
 On left-handed knobs, the numbers count down in the opposite direction!