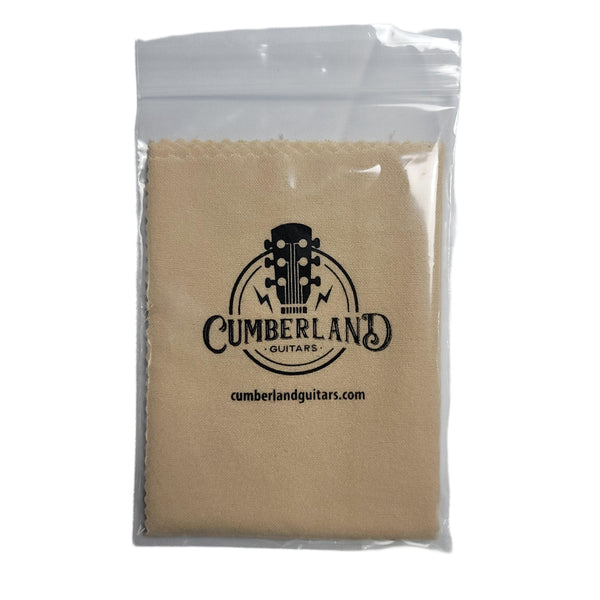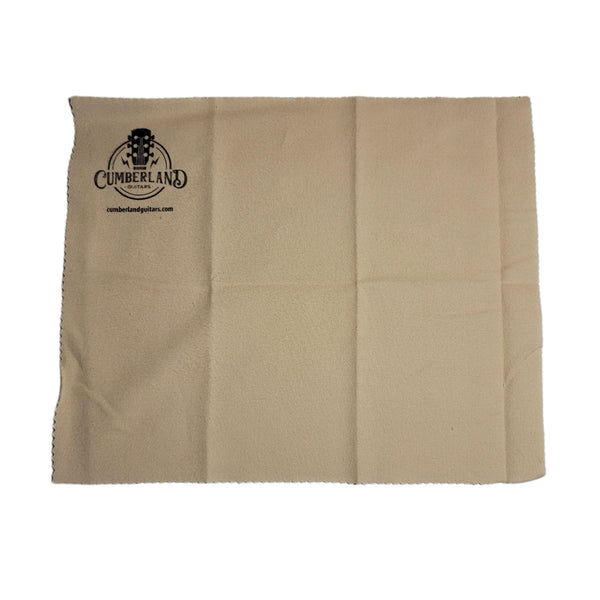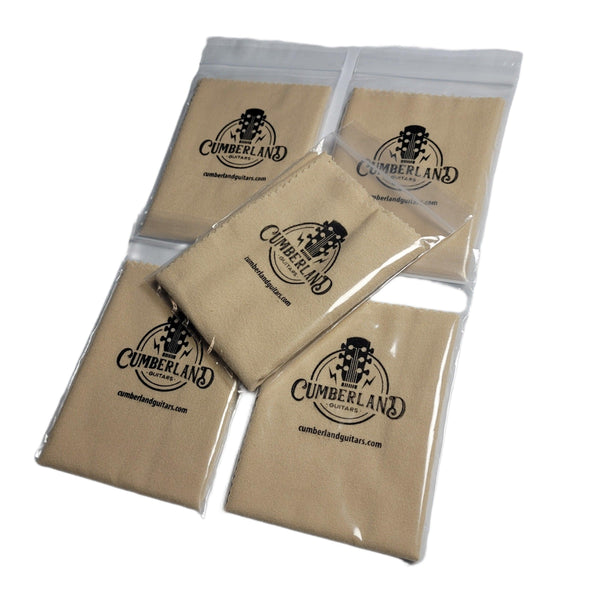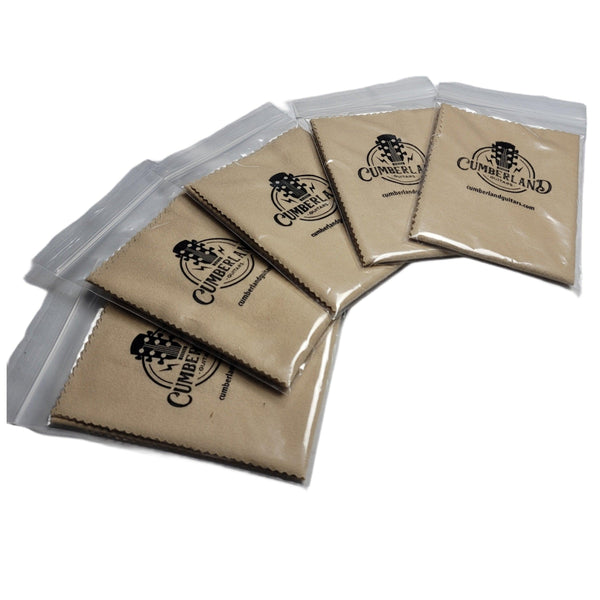 Cumberland Guitars - Guitar Polishing Cloth - Lint-Free Microfiber
For your consideration, the new Cumberland Guitars - Lint-Free Microfiber Polishing Cloth! 
Our busy repair shop has tried every polishing cloth on the market. So many of them are of cheap quality, not-quite microfiber-grade, or fall apart after a week of use. That just wasn't going to work for us, so we had these made! These are the perfect polishing cloths for wiping fingerprints or dust off of your guitar. These are safe to use on all acoustic or electric instruments, and is safe on all finishes, including lacquer and matte finishes. 
Each cloth is 14.25"x12" and comes in a resealable plastic bag.
These are great to toss into your guitar case for a quick wipe down!