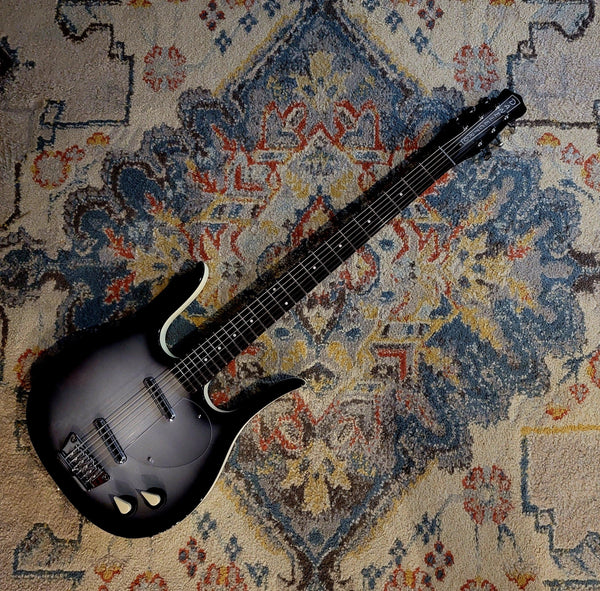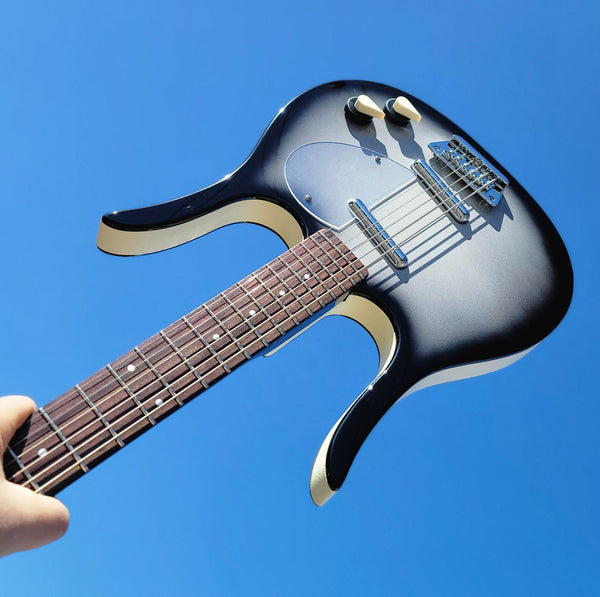 Danelectro Longhorn Baritone - Silver Blackburst
Plywood bodies, lipstick tube pickups, and chicken-head concentric knobs: Danelectro isn't a brand that's known for playing it safe. Even still, the Longhorn Baritone's blend of rustic country charm and retro-futurism is just as wild today as it was when the guitar was first released in the '50s! This bass-meets-guitar design sports a hybrid 29.72-inch scale length — which sits between a standard baritone and a short-scale bass — to cover the deep-sounding B–B range. The Longhorn Baritone's tonal depth comes out loud and clear through a pair of Danelectro's legendary high impedance Lipstick pickups, gracing the extended range growl with a touch of chime and jangle. Finally, this Dano's open and airy tone comes courtesy of its semi-hollow plywood frame, topped with composite hardboard — faithful to the original department-store charm of the original Danelectros!
This is a new guitar sold by an authorized dealer. We open and inspect each guitar and perform a full setup prior to shipping.