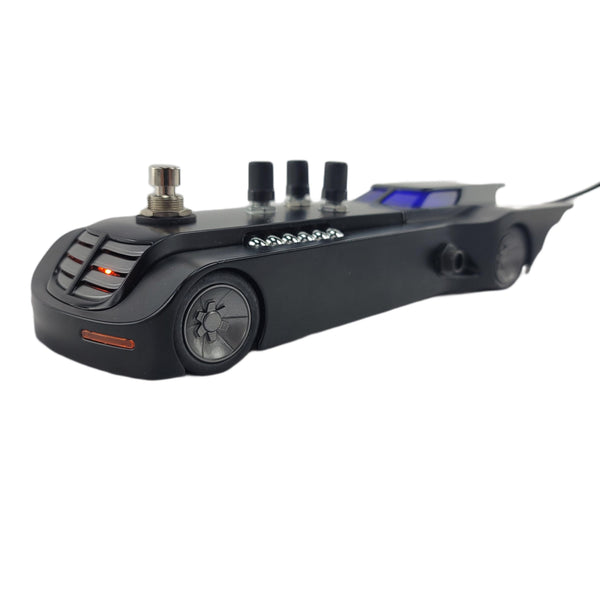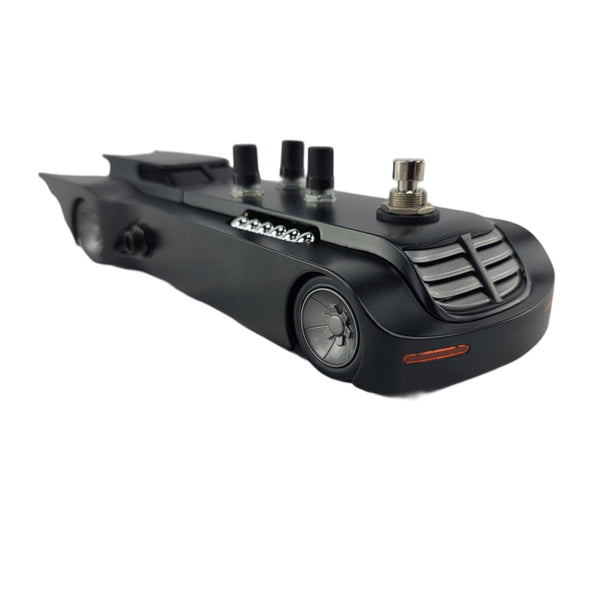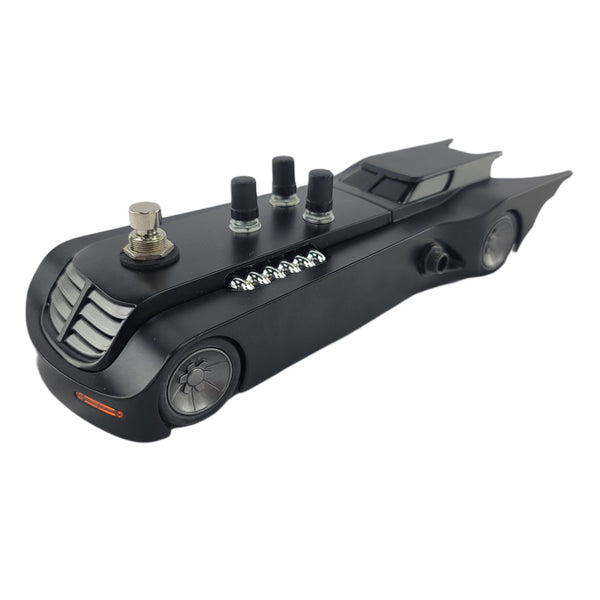 VVco Pedals DarkKnight Distortion - Animated Series Batman Batmobile Pedal
This is truly a perfect match, 1980s distortion inside a Batmobile.
The Batman animated series Batmobile. 
Dimensions are approximately L-9.5, W-3.25, H-1.75 inches.
This diecast all-metal Batmobile was built for distortion, and why not use the greatest distortion ever designed. Classic 1980s distortion tone.
Controls will include overdrive, level, and tone controls. 
Highly detailed true to  scale vehicle made with die-cast metal parts
9-volt negative input (power supply not included) 
1/4" input - 1/4" output
Headlight/Taillights LEDs
Stomp Switch- on/off
3 knob control
True Bypass
100% hand-wired and hand-built
Limited built- not mass-produced