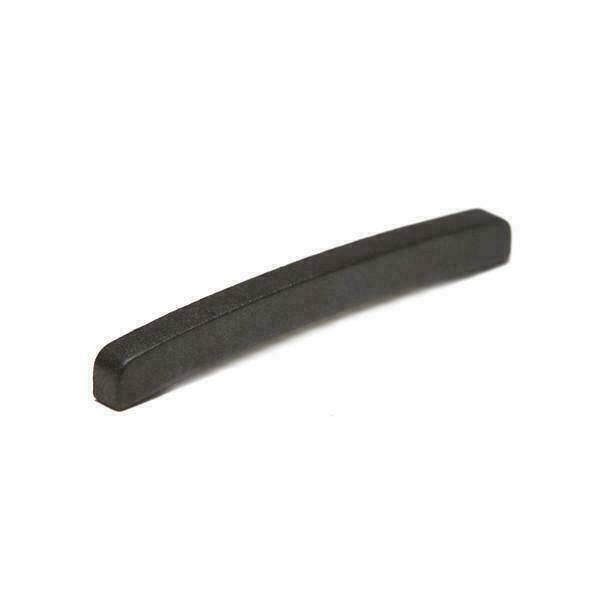 Graph Tech Black XL TUSQ 1/4" Nut Blank Curved Bottom for Strat Style Guitars
Self-lubricating nuts from Graph Tech are ideal for string bending and tremolo work. Now in more sizes!

Extra slippery: TUSQ XL® is impregnated with Teflon® (500% more slippery than graphite). During tremolo bends, the strings slide in the slots, returning to accurate pitch.

Dense and resonant: Pressure-formed TUSQ transfers string energy more efficiently, without dead spots found in natural materials. Guitars come alive with enhanced harmonics, volume and sustain.
This nut is NOT pre-slotted.  The underside radius has already been precision cut.