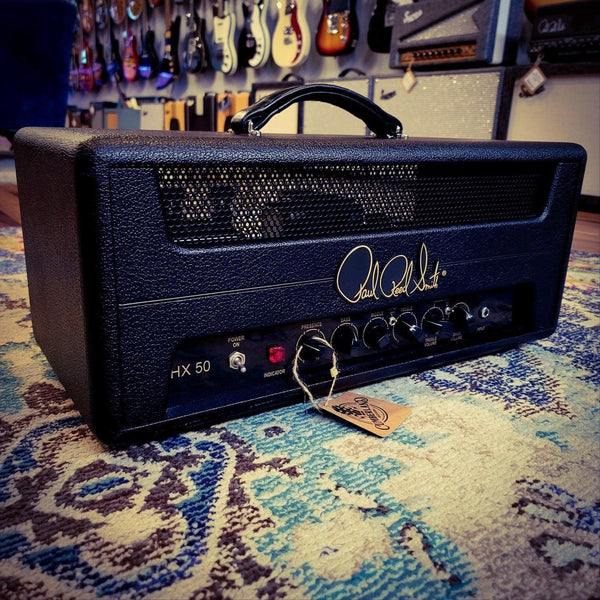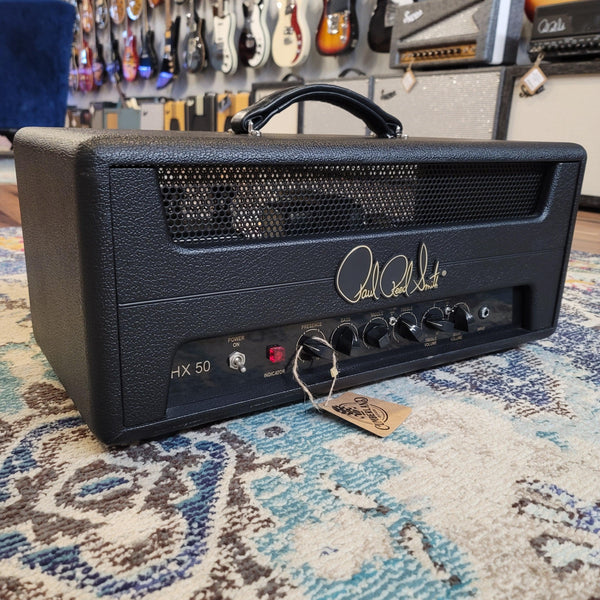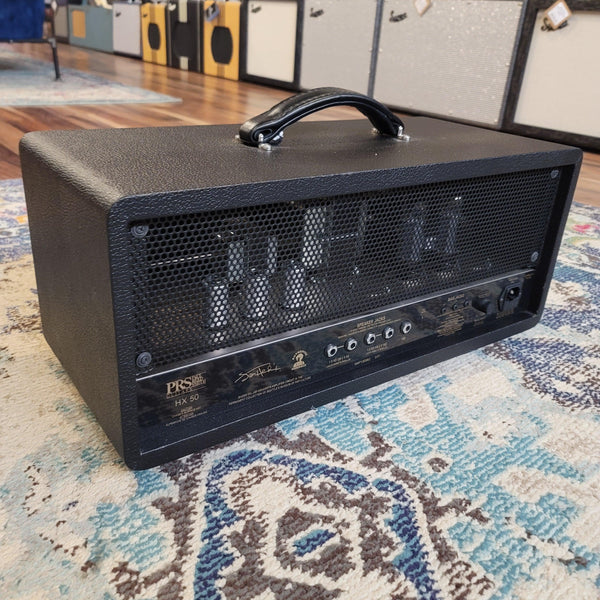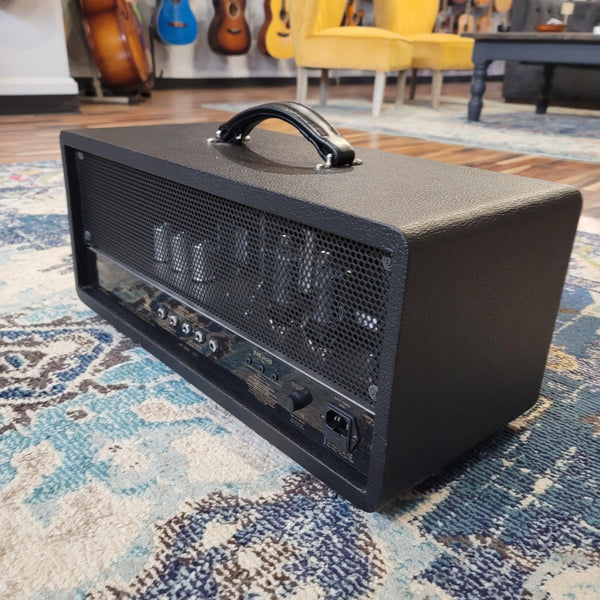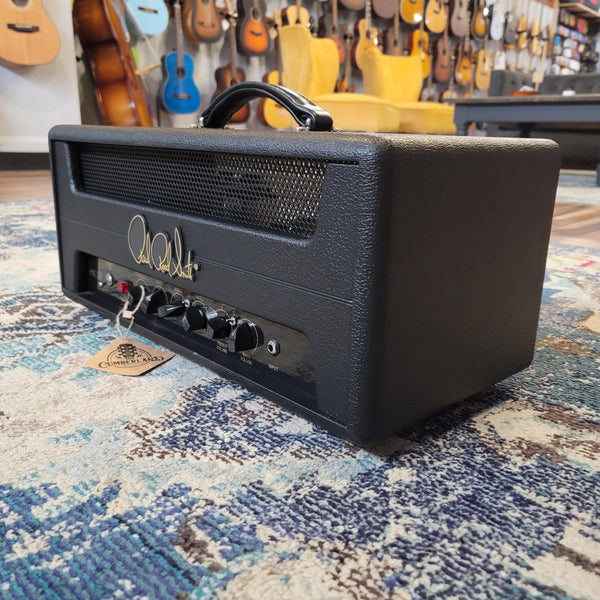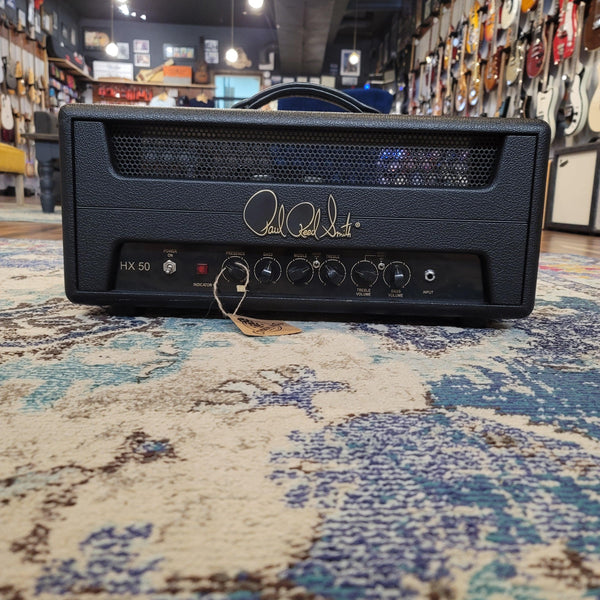 PRS HX50 Hendrix 50 Amp Head - HDRX Predecessor
Behold, one of the best newer production amps that we have had our hands on, the PRS HX50.  You may know this amp as the HDRX 50 (more on that later) and it's origins are well-publicized.  Paul Reed Smith and Doug Sewel got to open up the modified Marshall head used by Hendrix at Woodstock. They took notes, measured every component's value, and got busy building this amp with the knowledge they just acquired. That's pretty rad if you ask us!  The amp sounds incredible, of course. 
Initially, when the amp was announced, it was named the HX50. Line6 immediately had a problem with PRS using "HX" because of their wildly popular HX line. PRS was forced to rebrand the amp as the HDRX 50 before it was put into mass production. This super early HX50 came to use directly from the personal collection of a well-known PRS Artist (he has a signature model!) who was given a chance to test the amp prior to it's release and decided to purchase it from PRS prior to the name change fiasco. We aren't quite sure how many amps left the factory with an HX50 logo. PRS was unclear about how many existed, but a lap through the internet seems to prove there aren't many of them out there. 

The amp is 100% unmodified and stock, and has been fully tested. It works perfectly and sounds ridiculous!!!
This amp will surely go up in value.