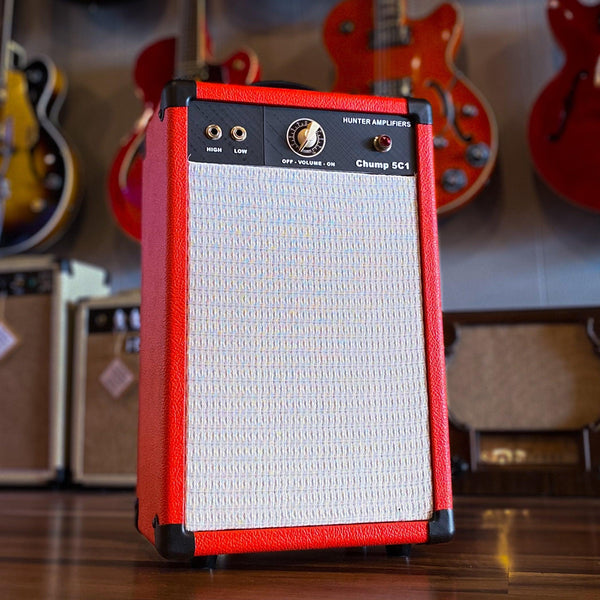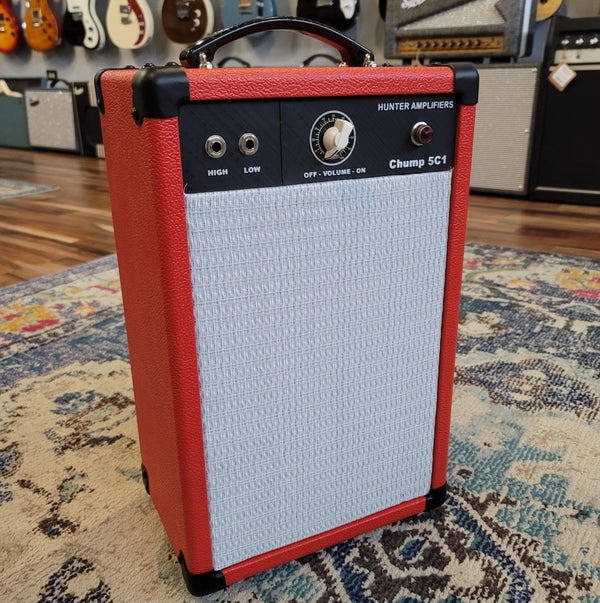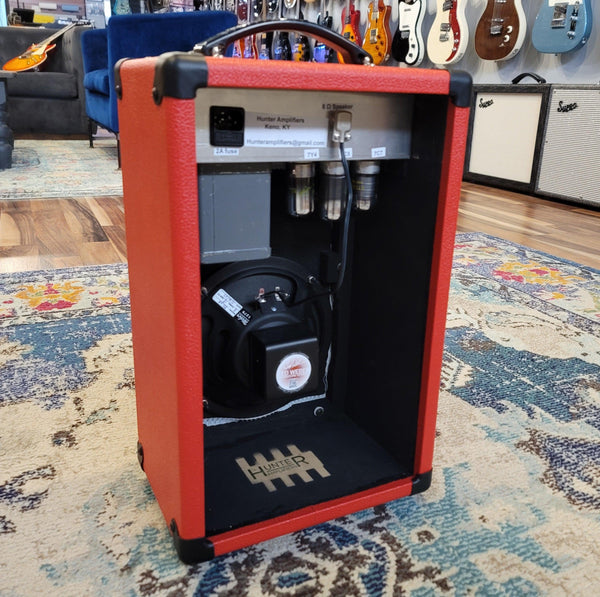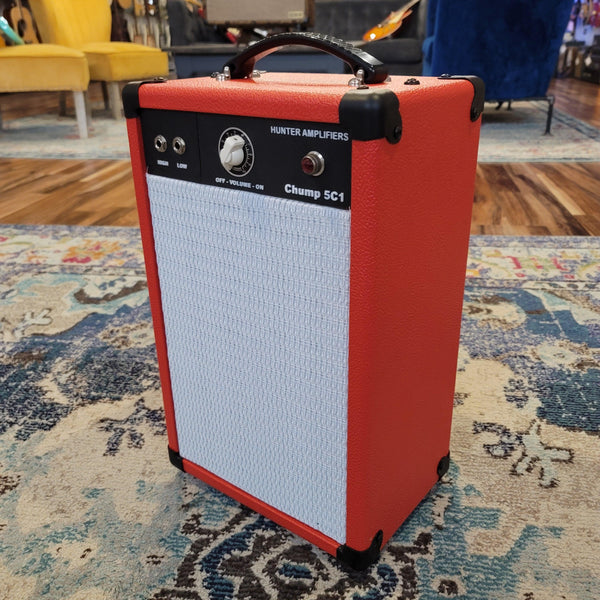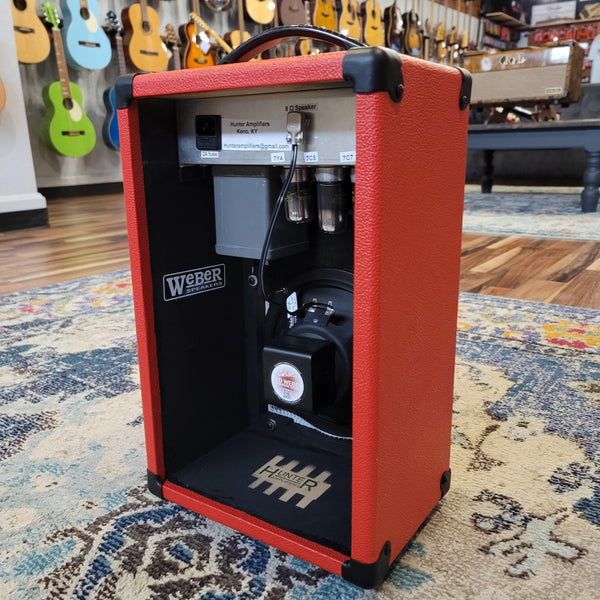 Hunter Amplifiers - Chump 5C1 - 1x8" Tube Combo - Red
Another tiny titan from Hunter Amplifiers!  Hunter amplifiers are built from scratch, the old hard way. No kits at all, this was a hand-selected build. The same person who saws the lumber draws the schematic and solders the components, right here in nearby Keno, Kentucky!  Anyone can buy an off-the-shelf amp, but you're cooler than that, trust me. 
It's hard to ignore the impact the Fender Champ has had on music. Now you can nail that early 1950's Fender Tweed 5C1 Champ sound for much less money! The Chump 5C1 is one of our best-selling Hunter Amplifiers models, and it is easy to see (and hear) why!
This amp was handmade in South Central Kentucky, from scratch. The same person who populated the circuit is the same person who sawed the lumber, and no kits were used! 
Low wattage tube amp with an 8" Weber speaker, and just one knob. A winning combo!