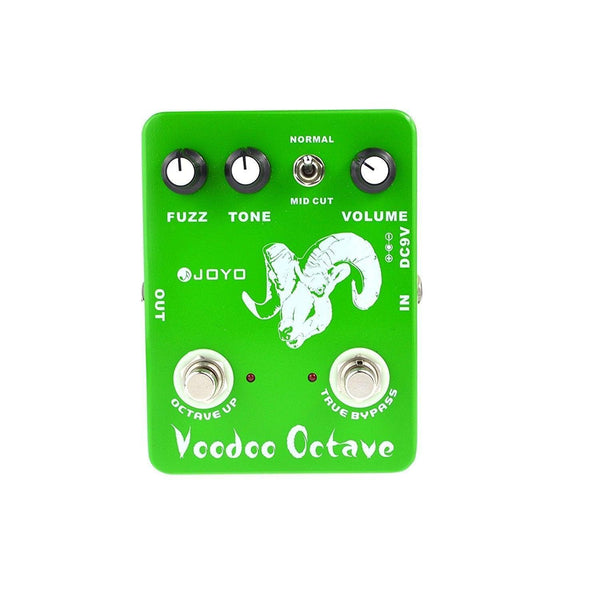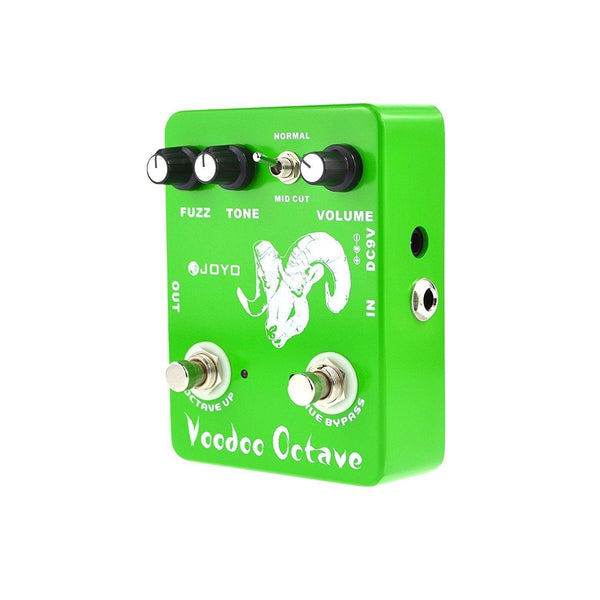 JOYO JF-12 Voodoo Octave Pedal
The Fuzz on the ultimate octave is a brilliantly thick snarling beast.

Fuzz tones along with optional Octave switch. Normal or mid cut switch option.

Add the brilliant Octave Up effect to the Fuzz and you're in 'White Stripes' territory. The Octave Up adds a whole new dimension to your riffs making them really pop and stand out.

Excellent tone electric guitar effect pedal with true bypass provide transparent tone,minimize the tone loss to keep the best tone quality.

Whole aluminium-alloy housing classic stoving varnish finish, stable and strong, with small LED flash indicator shows the working state.