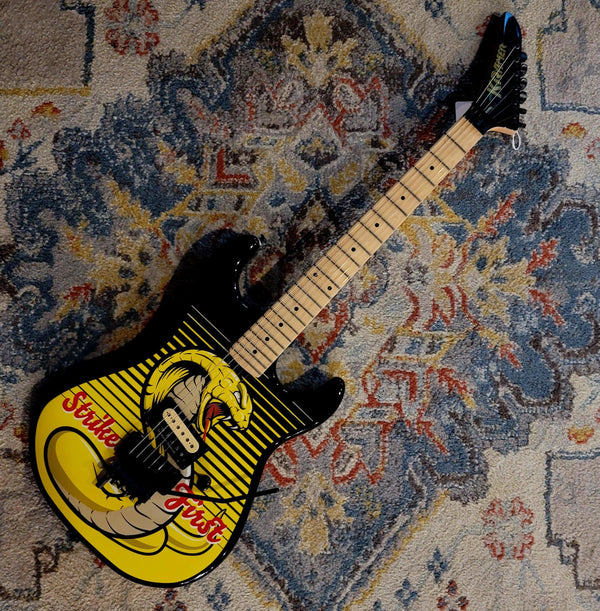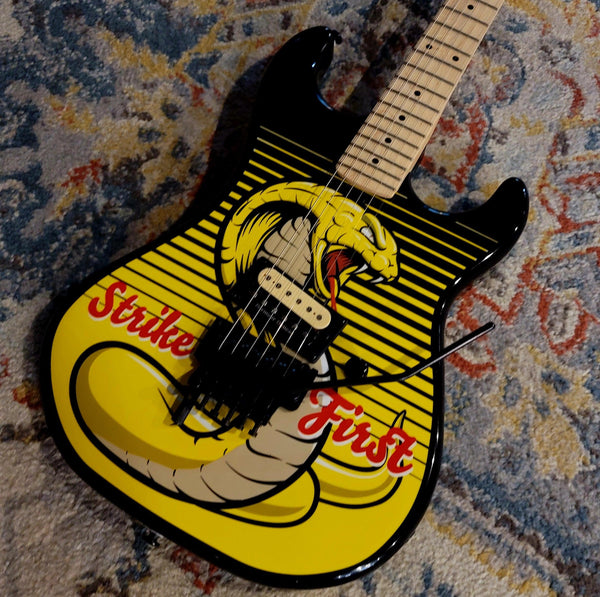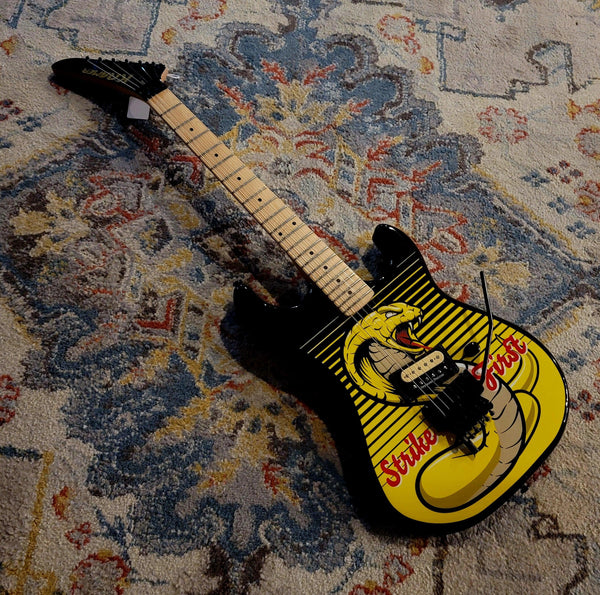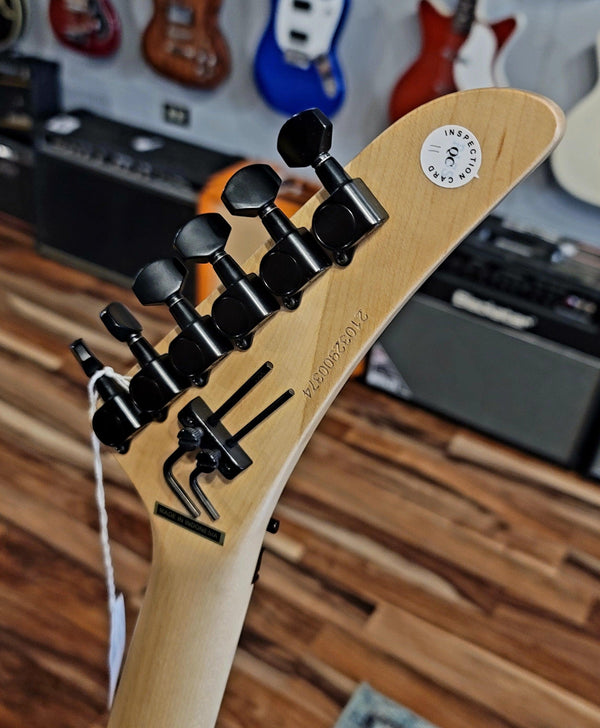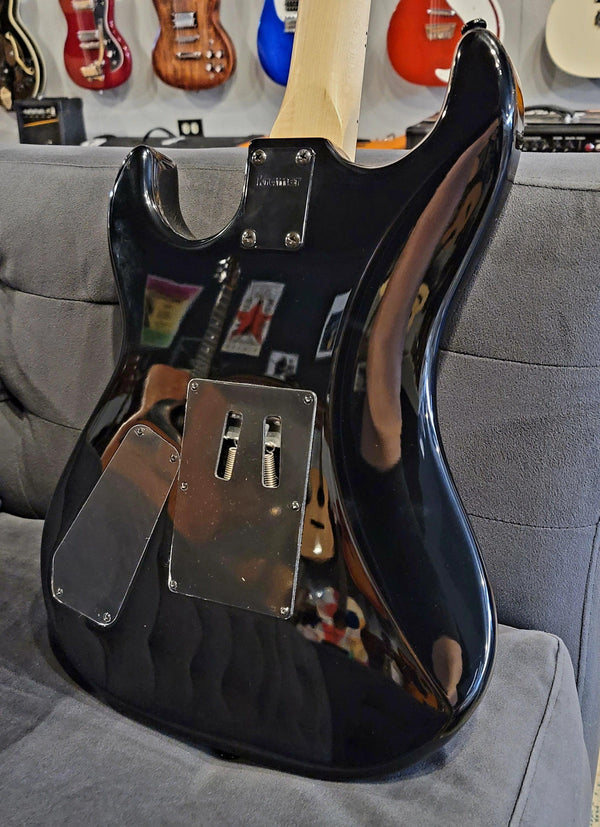 Kramer Baretta - Strike First - Cobra Kai Graphic - Floyd Rose
This is one of the first batch of these, the specs changed after the first 10 were made.
This one is in fantastic shape, only sporting a few light playwear marks just from hanging in our guitar shop. 100% original and unmodified, includes all original paperwork, Kramer gig bag, and the original packaging and shipping box. This is the first example of the first run to ever pop up online for sale, aside from initial launch. I expect to see these shoot up in price in the future. Beat everyone to it and buy one now!
Freshly setup!
Info from the manufacturer:
Double Cutaway Classic for the 21st Century, Now With Custom "Strike First" Graphics
With Cobra graphics designed by graphic artist Eric Caspers, this martial arts-inspired Baretta strikes first and strikes hard! This Baretta is part of the Kramer Custom Graphics Collection and is a tribute to one of the most iconic and original guitar designs in rock. Featuring an alder body, hard maple neck, a single Seymour Duncan® JB™ zebra-coil humbucker™, a Floyd Rose® 1000 series tremolo with an R2 1000 series locking nut, an EVH® D-Tuna® Drop D Tuning System, and a Floyd Rose LRT-L40 Trem Stop to keep the tuning stable when using the D-Tuna. It plays and sounds great, and, with the reverse headstock and "Strike First" Cobra Custom Graphics finish, it is sure to grab lots of attention.