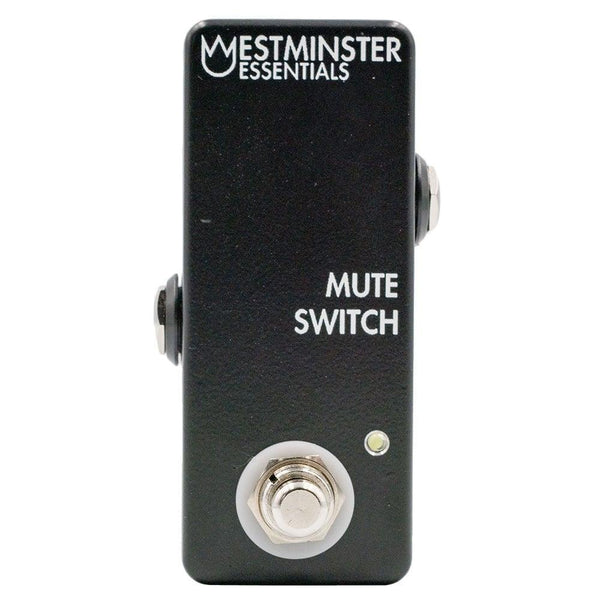 Westminster Essentials - Micro Secret Mute Switch Pedal - Quick Signal Cutoff
Simple but useful. The Secret Mute Switch is housed in a tiny enclosure and can quickly kill your signal at the end of your chain, mute it at the beginning of the chain for a guitar change, or even add it after a leaky volume pedal that just doesn't want to turn all the way off.
"There are so many uses for this little pedal. Lots of people buy them with a specific purpose in mind, but I like using this pedal on pro boards just because you never know when you will have to quickly cut signal. Gear tends to break at the worst times, and having access to a rapid, effective, hands-free, and mechanical way to cut off your signal is very handy. This is one of those items that you won't know you need until it is too late. It's cheap insurance and doesn't take up much space at all." - Mark from Cumberland Guitars
This is a brand new pedal sold by an Authorized Dealer!