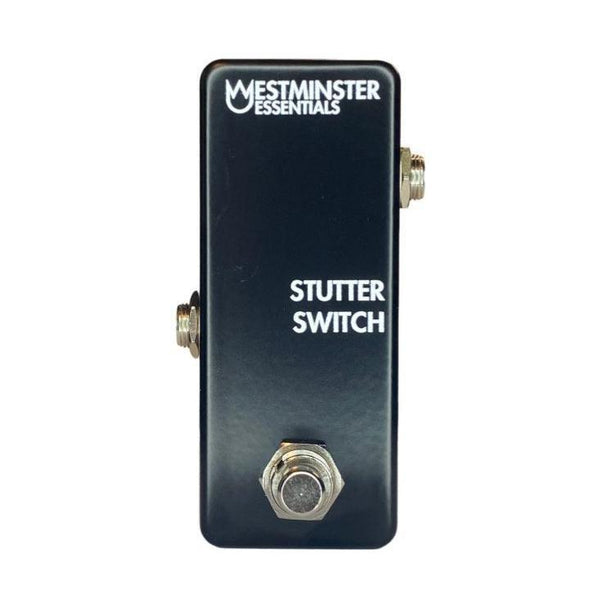 Westminster Effects Essentials Micro Stutter Switch - Manual Tremolo or Killswitch Mute Button Pedal
Totally passive, simple to use. The Westminster Effects Stutter Switch is a momentary mute, meaning you can create stutter and manual tremolo effects on the fly.
Just stick this pedal inline with your others!  It can be used as a killswitch mute! 
"We like using these after a tuner pedal so that the tuner can stay on 100% of the time and you can just set your foot on this momentary button to check or adjust your tuning quietly. It's more efficient than having to click your tuner on and off each time with a latching switch" - Mark from Cumberland Guitars
Measurements: 2″ x 2″ x 1″
This is a brand new item, sold through an authorized retailer.