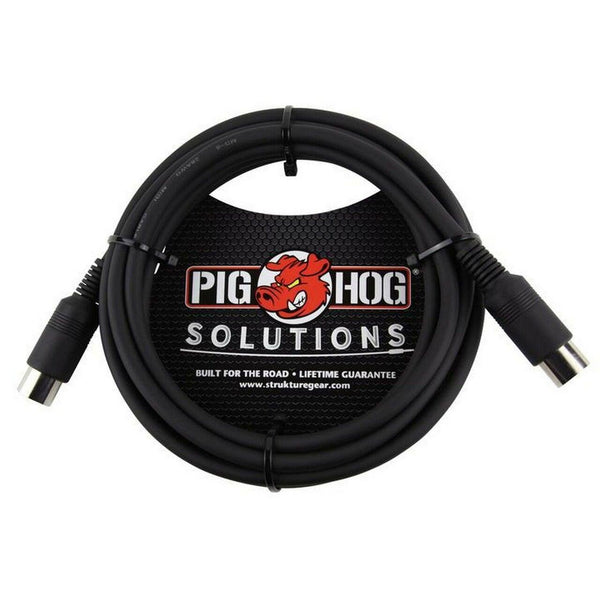 Pig Hog PMID15 15' Universal Midi Cable
Pig Hog Midi cables feature heavy duty molded 5 pin connectors with built in strain relief, with an extra-thick, tough PVC sleeve that is built to last. Our special wire is designed to maintan signal integrity without compromise, and to avoid kinks and tangles.
The Pig Hog Solutions line features an expanding selection of adapter and cables designed to solve common interfacing problems in the studio and on stage. Pig Hog is designed by musicians, for musicians. Our goal is to provide the highest quality performance with outstanding value. Your cables need to perform reliably night after night, without costing you an arm or a leg! That's why we back up our quality with a Limited Lifetime Warranty, so you can be sure your Pig Hog cables will be an integral part of your rig for years to come.
* Heavy Duty Molded 5 pin Midi connectors
* Built in Strain Relief
* Tough PVC sleeve
* 15ft length (other lengths available)


Cumberland Guitars is an authorized Pig Hog retailer and this is a new product in the original packaging. 
* Limited Lifetime Warranty