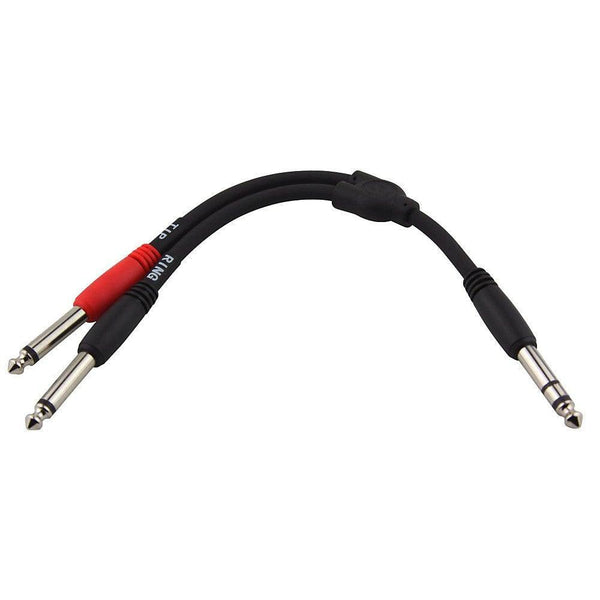 Pig Hog Solutions 6" Y Cable Stereo 1/4" Male TRS
The Pig Hog Solutions line features an expanding selection of adapters and cables designed to solve common interfacing problems in the studio and on stage. Each cable is manufactured to our high quality standards to insure transparent reproduction of the source audio without any coloration or distortion.
This Y Splitter can serve numerous functions at home, on stage, or in the studio; for example splitting a single TRS 1/4" headphone jack into two mono signals, as an effect send/return. There are hundreds of other ways you can use this cable to interface various pieces of equipment or to route signal creatively to solve a problem. This tough Y-cable features heavy duty molded connectors, our proprietary Pig Hog Splitter junction, and a tough PVC exterior.
Pig Hog is designed by musicians, for musicians. Our goal is to provide the highest quality performance with outstanding value. We understand that your cables need to sound great and perform reliably night after night, without costing you an arm or a leg! That's why we back up our quality with a Limited Lifetime Warranty, so you can be sure your Pig Hog cables will be an integral part of your rig for years to come.
* 1/4" TRS (male) to Dual Mono 1/4" (male)
* Heavy Duty Molded Connectors
* Tough PVC exterior
* Proprietary Splitter junction
* 6" length
* Limited Lifetime Warranty