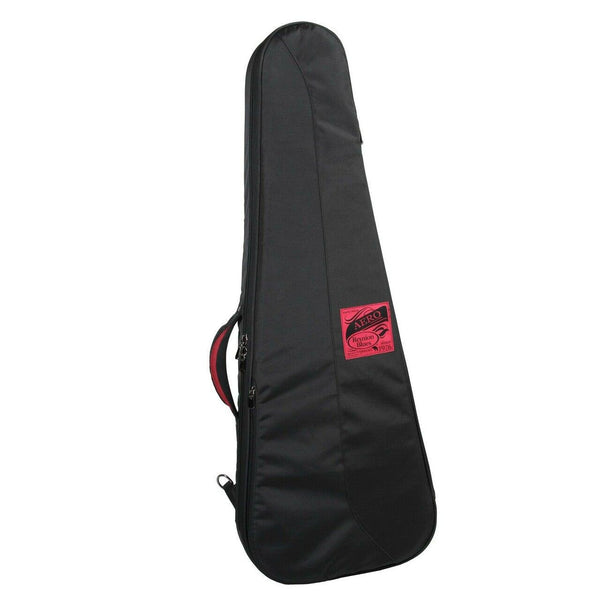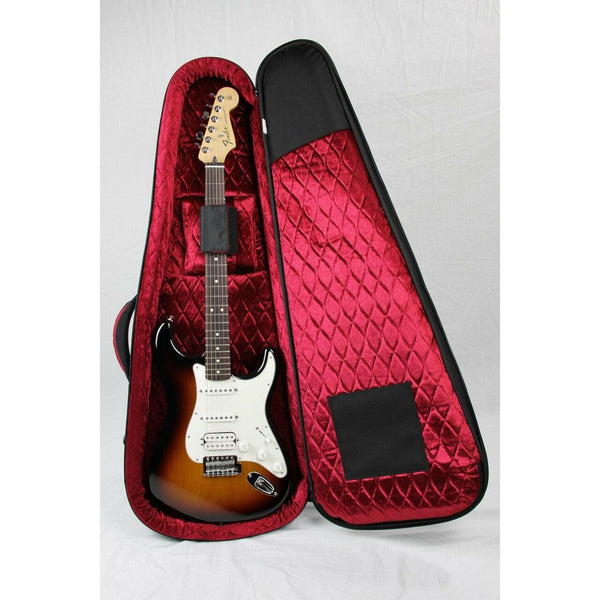 Reunion Blues Aero Lightweight Hybrid Guitar Case - Universal - Aero-E1
The Reunion Blues Aero electric guitar case utilizes the same shock-absorbing Flexoskeleton technology found in the RB Continental case, in a lightweight, slim, aerodynamic shape. The interior features Reunion Blues signature double-helix quilted velvet lining, with a padded neck brace and locking security strap that will keep your prized instrument snug. The case also sports a comfortable Zero-G handle and padded backpack that make transportation a breeze. For musicians looking for a slim, lightweight, protective case that will outperform wood and plastic, the Reunion Blues Aero fits the bill.
* Lightweight, slim, low profile shape * Shock-absorbing Flexoskeleton * Interior neck brace with security strap * Zero-G handle
This case fits all standard sized electric guitars, not the long pointy guitars.