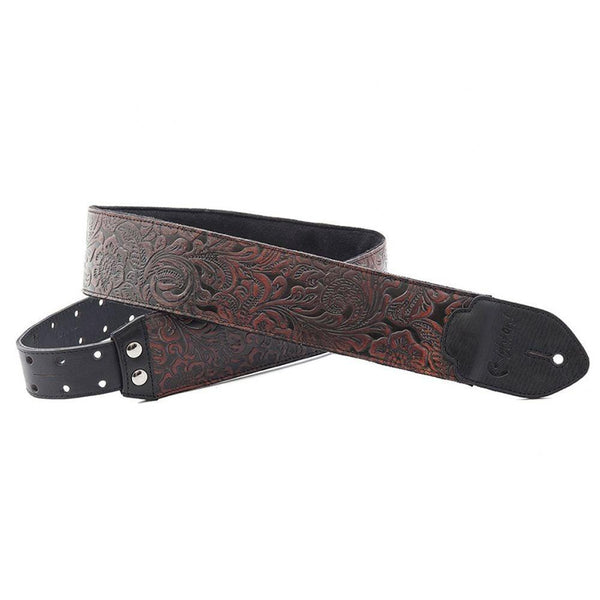 RightOn! Straps Leathercraft Blackguard Western Black Leather Guitar Strap
When we created this leather strap we were looking for a great vintage looking western "blackguard" leather guitar strap. This beautiful western style guitar strap has the look of old embossed hand tooled leather. 
Due to hand painting, hand aged, and producing batches, product details might be a little different. That´s not a defect, that´s because your strap is unique. Lightweight and durable Adjustable length, strong and durable pure leather strap, suitable for all guitar sizes.