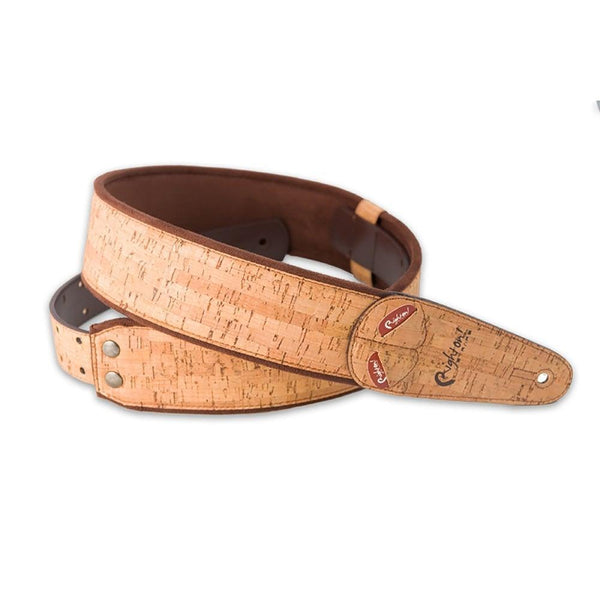 RightOn! Straps Steady Mojo Cork Beige Guitar Strap Vegan
Sometimes we need to experiment with new and surprising materials. As in this Cork straps. The cork is a natural, ecological and sustainable material which comes from oak and which is traditionally used in the manufacture of wine stoppers, and for many years also for making shoes, sofas and clothing among many other things. So, why not also use it for our straps? RightOn! started using this material in 2013 and we're very proud to say that we were the first to use it. In addition to being an aesthetically pleasing material, it's also a highly resistant and waterproof material.
This strap measures 6cm wide. And has a long between 95-145cm with the exclusive RAS (Righton Adjustment System) to adjust the strap to the desired length. 
The Cork strap is made of cork. The materials have been tested, so we can ensure the durability of them. As in all the MOJO Collection, this strap is made without any animal cruelty. 
It also has a microfiber lining that doesn't slip and sweat-wicking. This strap is padded with 5mm latex which makes it very comfortable and lightweight. 
In the front end tab, has two small pockets for the picks, and in the back end tab has two "Fast dispenser pick". You'll never lose your picks, throw it to your audience!.
All the RightOn! Straps are designed and manufactured in Spain.