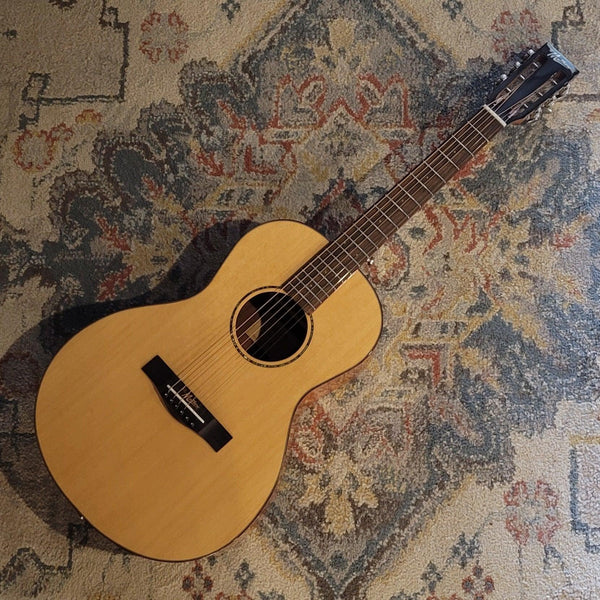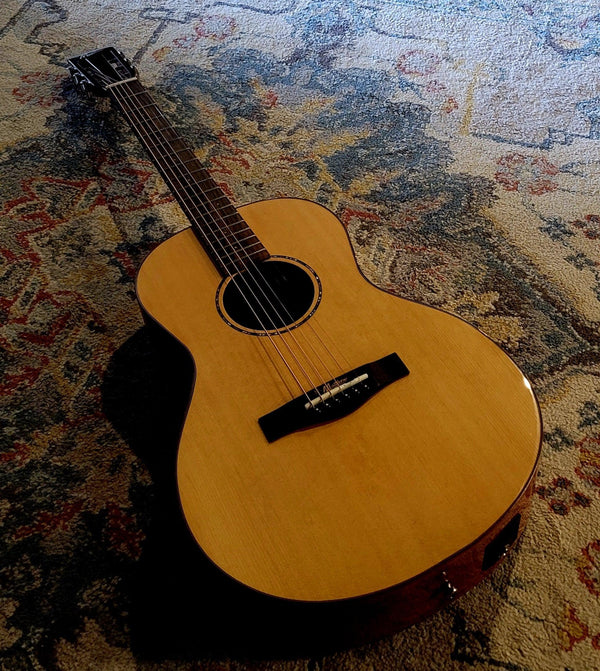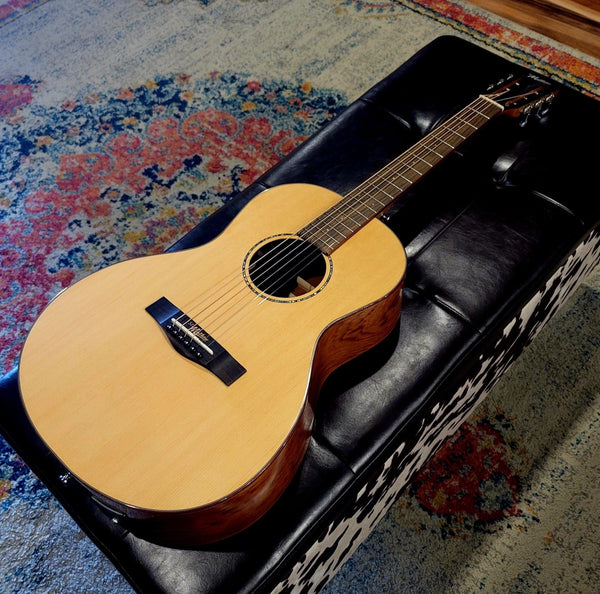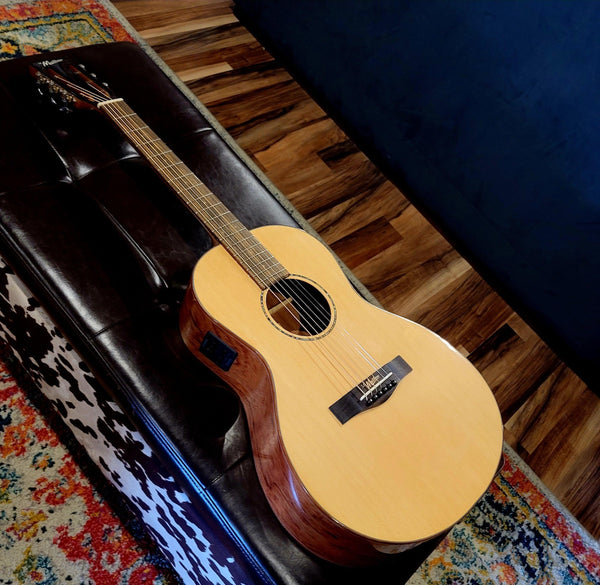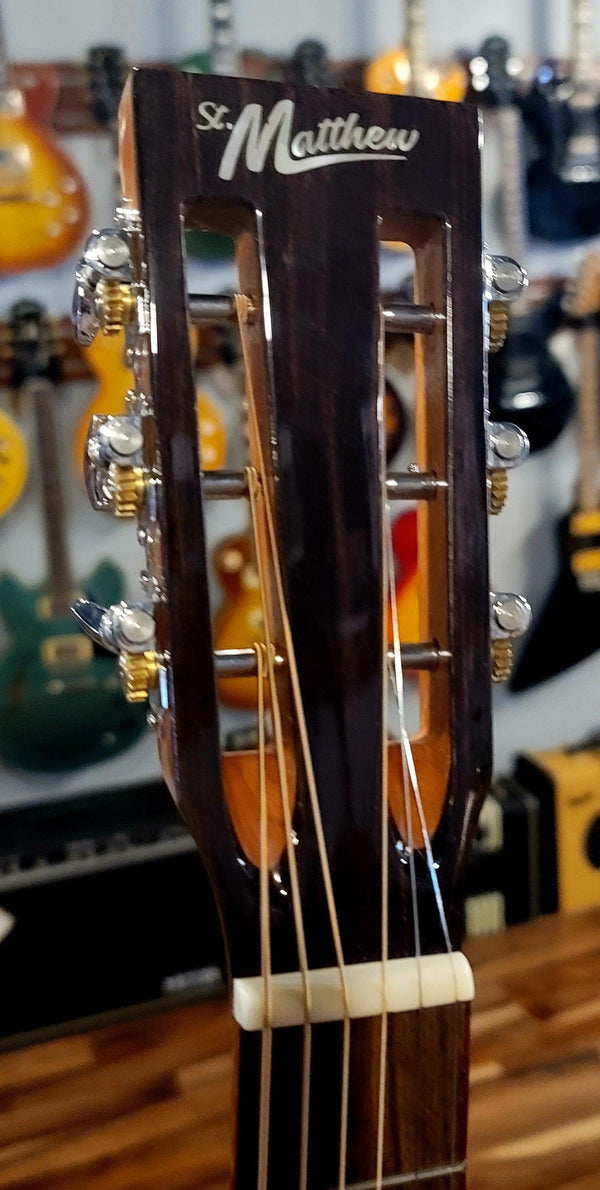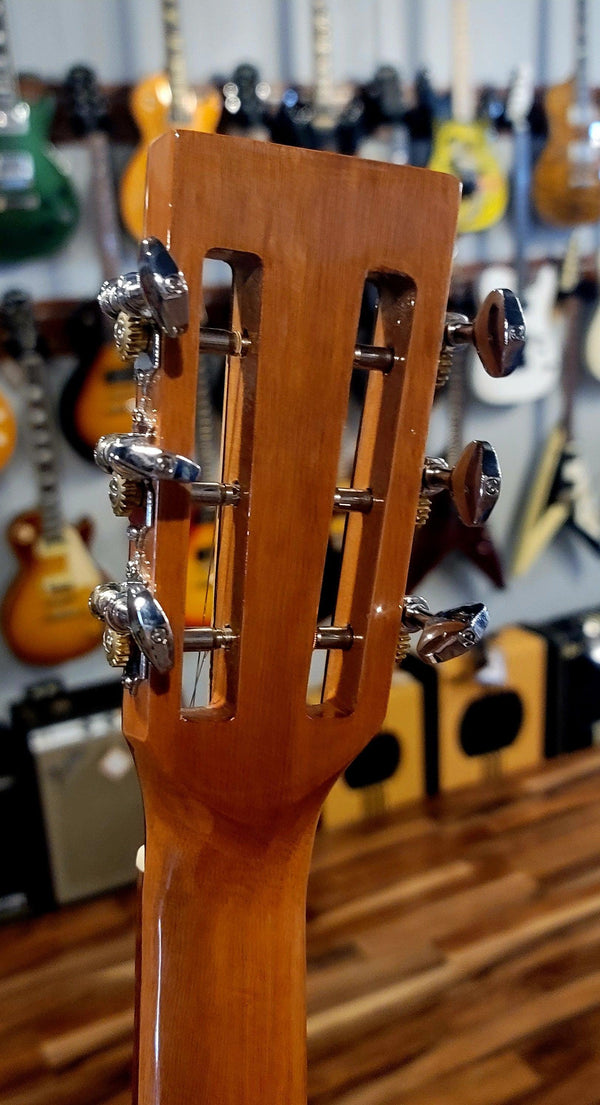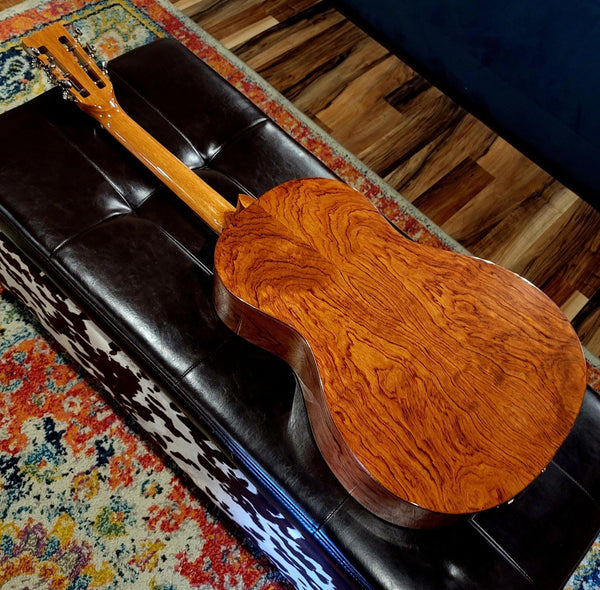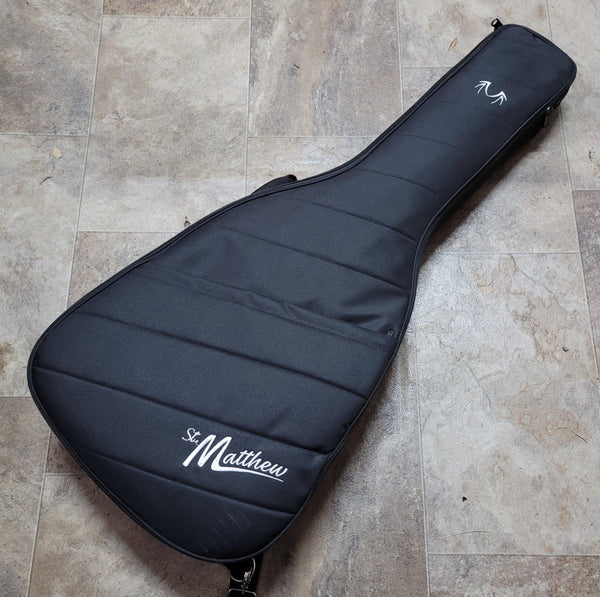 St. Matthew P-2E Acoustic Electric Parlor Guitar w/case
The imported St. Matthew acoustics are a well-kept secret. The brand disappeared before too many of them entered the US market. We were an early dealer for St. Matthew and sold a ton of them and wish we still could get new ones. The brand faced legal action from a certain other brand for using a similar headstock shape. Another one bites the dust!
This gently used P-2E shows no signa of abuse and has no issues. 100% original, unmodified, and properly cared for. We just gave it a fresh setup and new strings. It sounds fantastic and plays easily, and the onboard electronics are pretty impressive sounding. Check out the g
Includes a deluxe padded case.