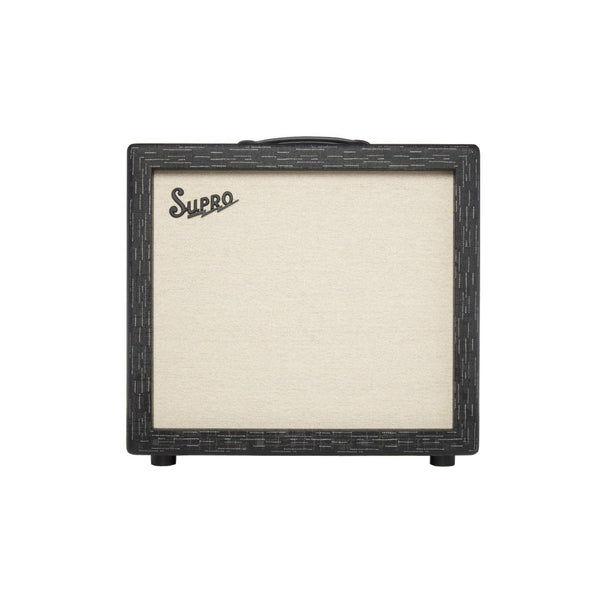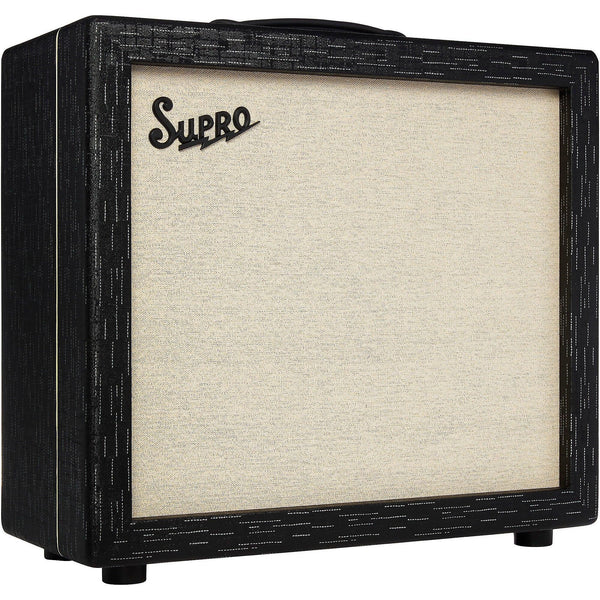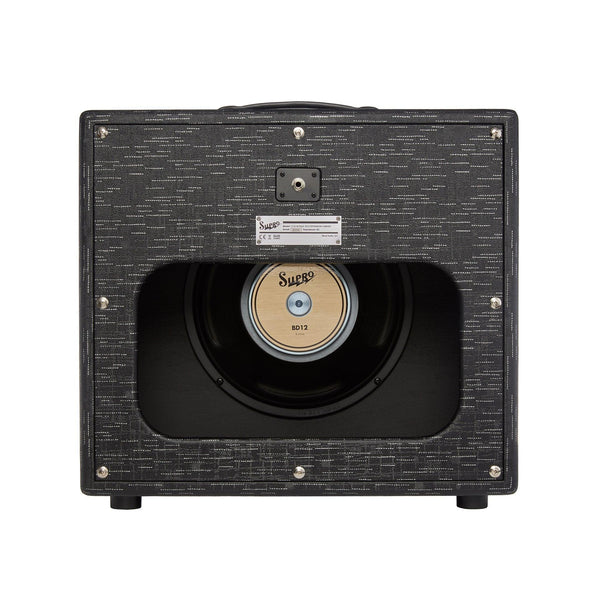 Supro 1732 Royale 1x12 Extension Speaker Cabinet 112
A LOUD, CLEAN SLATE.
The Royale 1x12 Extension Cabinet features the custom Supro BD12 high-power driver, offering the same mid-range punch and clean articulation as the Royale combo but with additional stage volume. It utilizes a specialty British cone, top-of-the-line suspension and an oversized ceramic magnet. The Royale Extension adds considerable versatility for larger stages and pedal-based rigs where maximum headroom is required. Part of the first head and cab pairing available in our custom Black Scandia tolex and hemp grillcloth, the Royale Extension offers unforgettable stage presence no matter which head you choose to pair it with.
SHEER ROYALTY
Wrapped in our custom Black Scandia tolex and featuring our hemp grillcloth with subtle gold threading, the Royale Extension Cab is unabashed about representing the latest chapter in Supro's look and feel.
VERSATILITY AND CLARITY
Featuring our custom Supro BD12 high-power speaker, the Royale Extension Cab offers mid-range punch and sparkling articulation for your head pairing in any setting where maximum headroom is preferred.
This speaker cabinet is brand new and sold by an Authorized Supro Dealer!