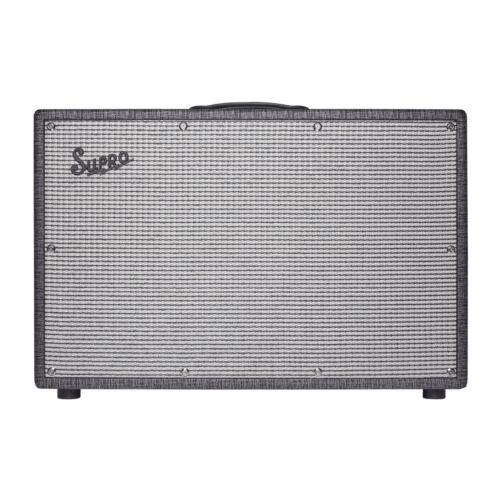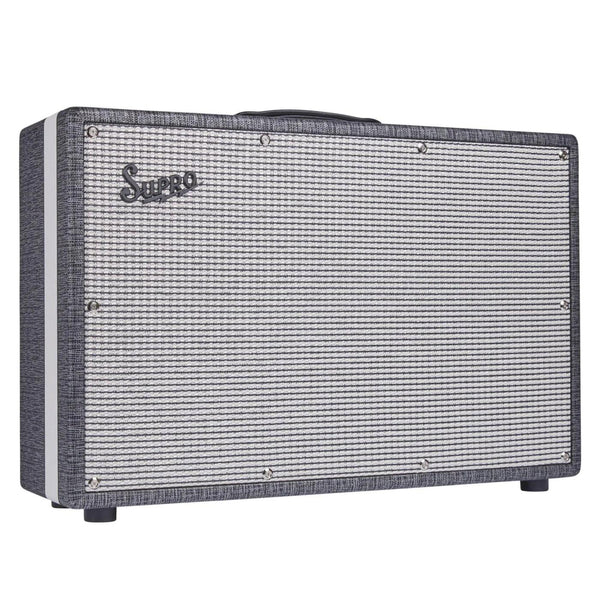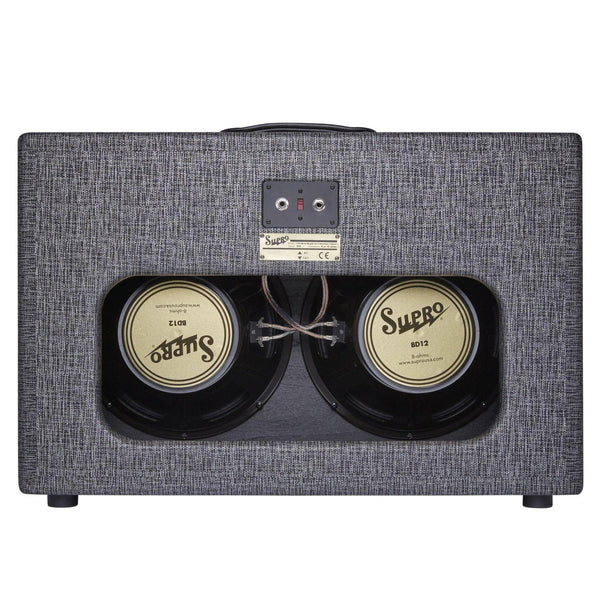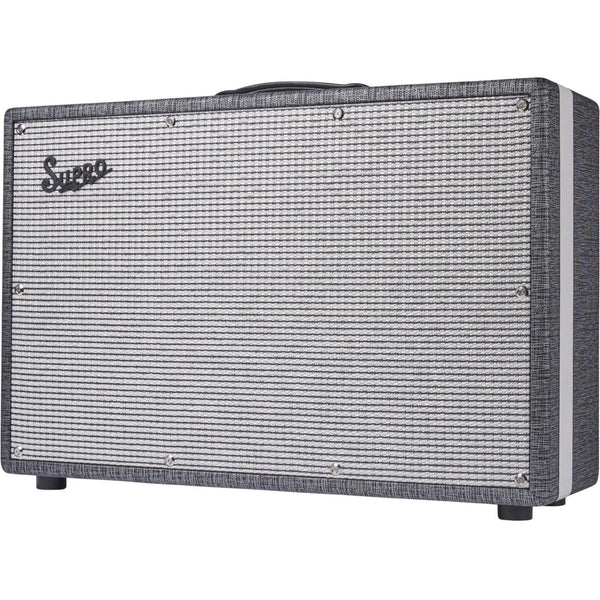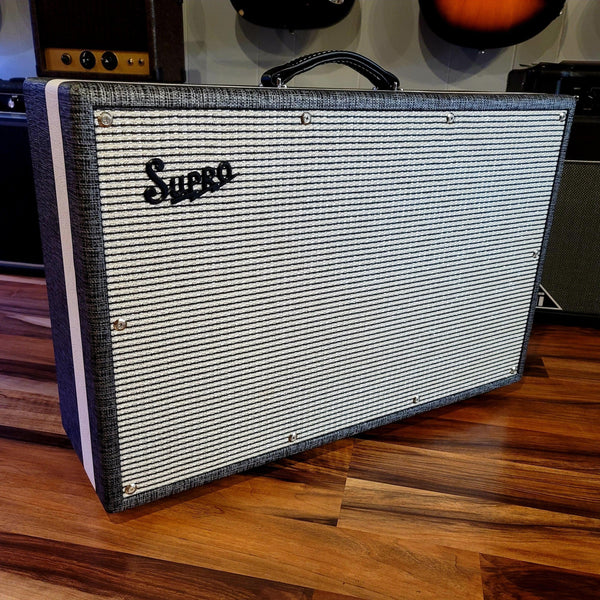 Supro Black Magick 2x12 Speaker Cabinet - Extension Cab
BLOW THE DOORS OFF
The Black Magick 2x12 Extension cabinet is rated for up to 150 Watts and features switchable 4-Ohm / 16-Ohm impedance settings as well as parallel input jacks for daisy chaining multiple cabinets. One, two or even four Black Magick 2x12 cabs can be connected to a single Supro head for maximum impact on stage. The Black Magick 2x12 cab also sounds fantastic when paired with a Marshall head and provides enough power handling to function with a 100W or 120W tube amp head from any manufacturer. The BD12 speaker found in the Black Magick 2x12 cabinet features and oversized ceramic magnet, top-of-the-line suspension and a UK-made speaker cone. The Black Magick 2x12 Extension Cabinet's partially-open-back design delivers the classic Supro sound with astonishing volume and extended bass response. Pairs with the Black Magick, Black Magick Reverb, and Statesman Head.
This is a brand new amp sold by an Authorized Supro Dealer! 
This amp will ship for FREE in the US!