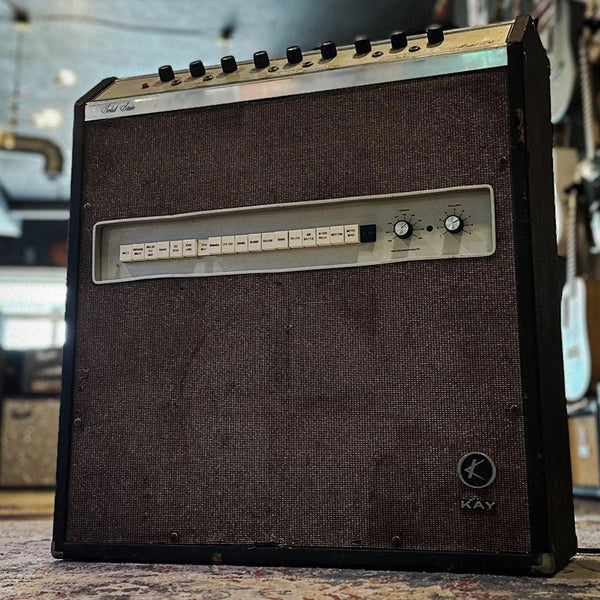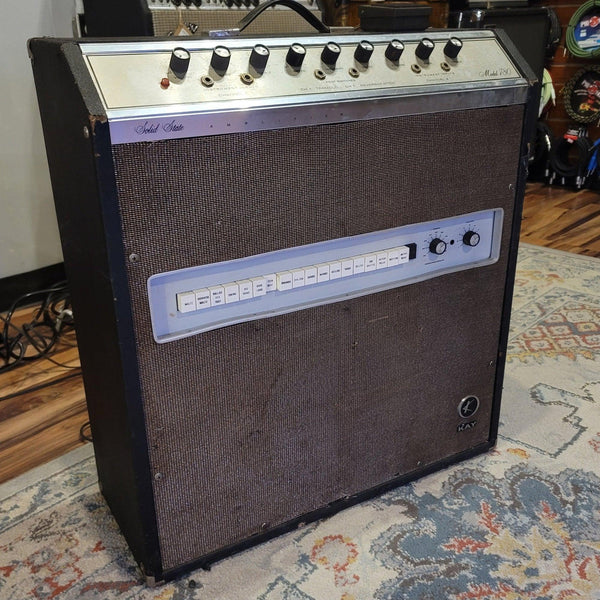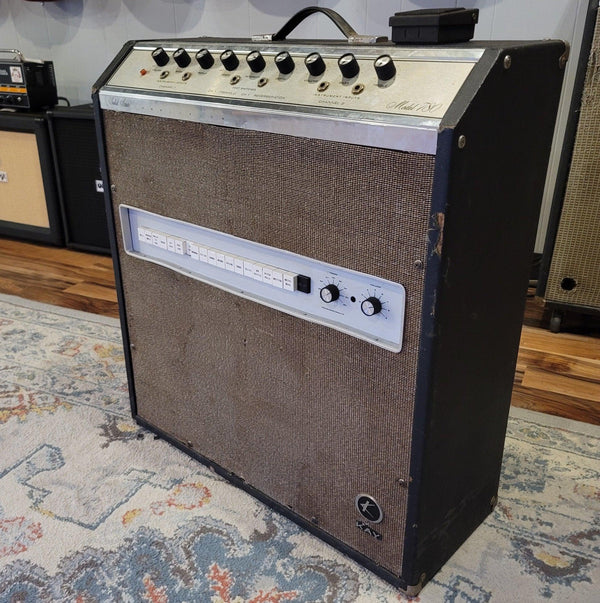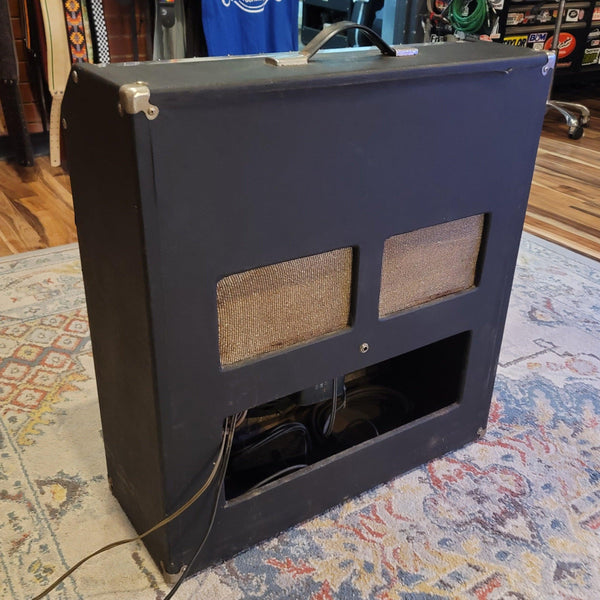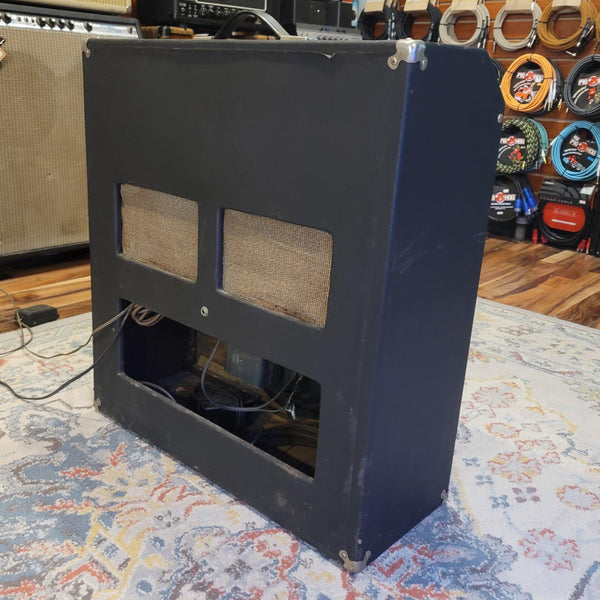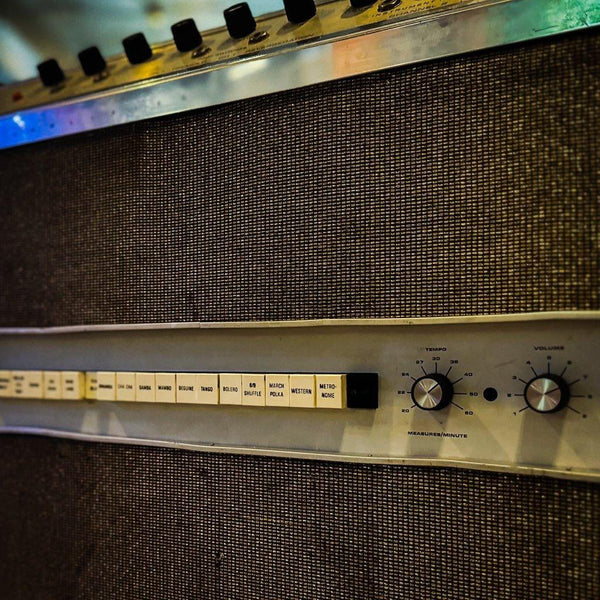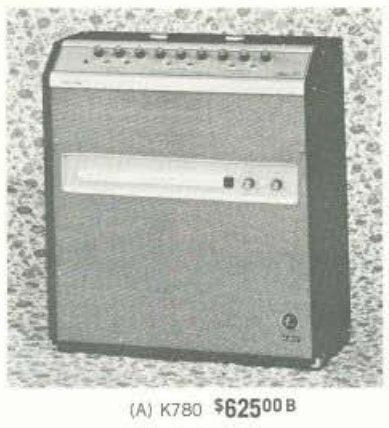 1967 Kay Model 780 - Select-A-Rhythm - Drum Machine Guitar Amp
There are so many great things about owning a guitar store, but one of the best things is that the most random, odd, funky things walk through the front door with no advance notice. This ridiculously cool amp walked in one day and we absolutely could not pass on a chance to own it and learn about it. 
This beast is a 1967 Kay Model 780 Select-A-Rhythm Amp! This model was introduced as the flagship amp in the 1967/68 catalog and was never mentioned again. It's a solid-state 50-watt 2-channel combo amp with a built-in Seeburg/Gulbransen Select-A-Rhythm Drum Machine built right into the front of it. You can fire your drummer! One less mouth to feed! This amp always shows up on time, is always sober, takes up less space, and is easier to deal with than an actual drummer. Trust us, we know. 
A drum machine, built into an amp?!?! That sounds like an alright idea that was definitely ahead of its time. Do you want to know why this amp was not a big success for Kay?  It was $625 in 1967!!! That is the equivalent of $5,807 in today's dollar, which is absolutely bonkers. No wonder that stopped making it so quickly!  We have not been able to figure out just how many were made, but it couldn't have been many!  Check out the original catalog excerpts in the photo section.
All 18 push-button selectable drum patterns work well. There are tempo and volume rotary dials for the drum machine, and the rhythms are can be turned on manually on the front panel, or with the included and functional original footswitch. The amp works as it should with no issues and actually doesn't sound bad for an early solid-state rig. This amp spent a large portion of it's life in a barn. We have already cleaned the inside thoroughly and left the outside patina intact. We knocked the top layer of funk off of it, but didn't give it the full scrub down. It took a long time to earn this barn-find look and we're into that sort of thing. There are no critters inside and no evidence of any, and that's what matters most in a barn amp. The amp is 100% original, aside from the missing lamp that lights up to flash the downbeat of whatever rhythm is being used. The original light was not working and it crumbled apart on us when we tried to remove it for repair. We haven't found a correct replacement (still looking!). We hooked up a test bulb to check the wiring and it works as it should, it just needs the correct bulb. The original instrument cable is included. 
This amp is pretty fun to use, and we've had a blast having it in the showroom as a curiosity!