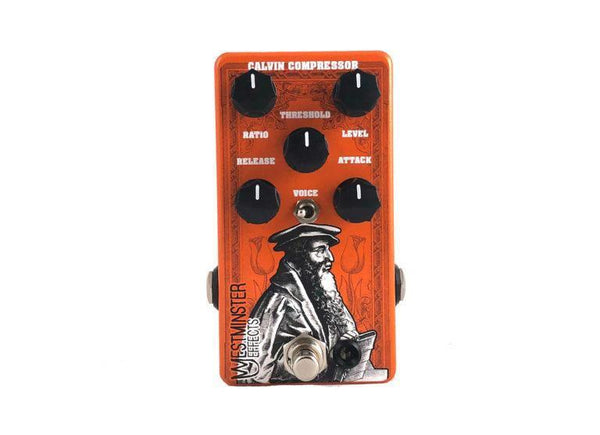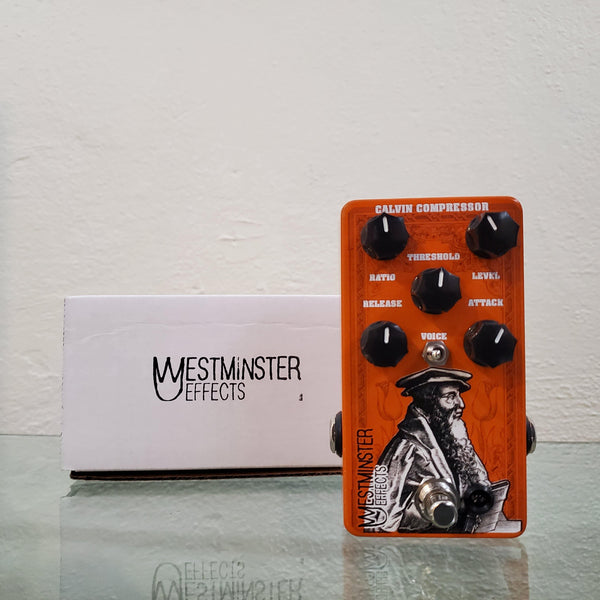 Westminster Effects Calvin Compressor Pedal
There is no pedal in the world not meant to bring us good tone. The Calvin Compressor is a great start to your chain, now with ultimate tweakability with five knobs and a voicing switch to attenuate treble frequencies, making it even usable on bass. Also features soft touch relay bypass.
This is a brand new pedal sold by an Authorized Dealer!
Unfortunately, the original box has disappeared on us. We have discounted the pedal to reflect this. The pedal is otherwise in new condition.