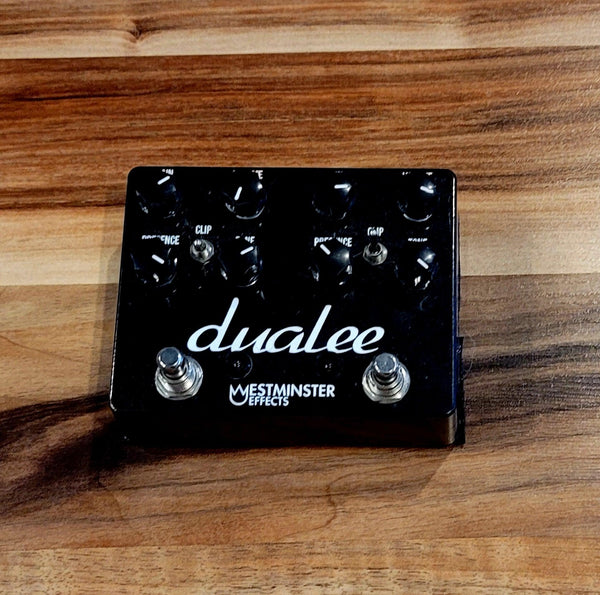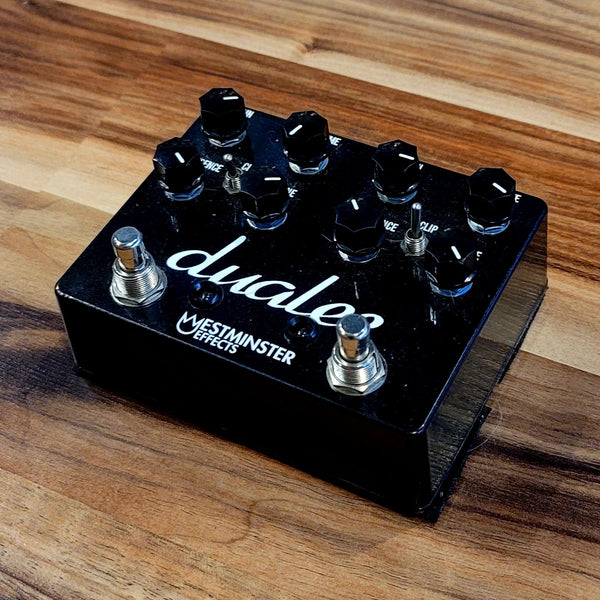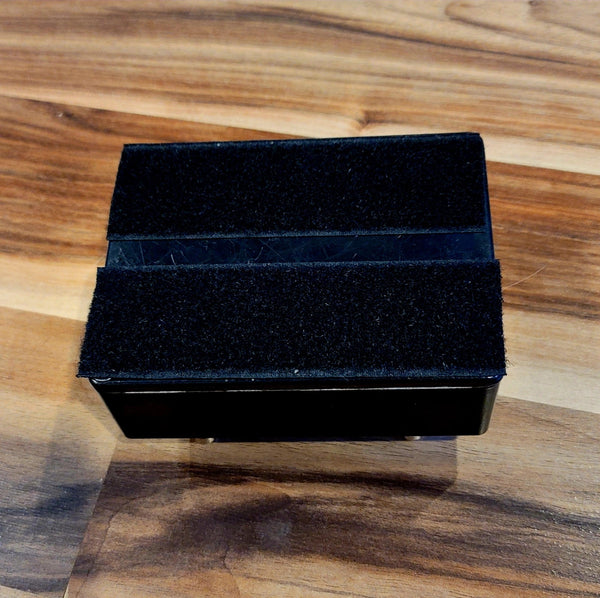 Westminster Effects Dualee - Dual Edwards Overdrive -
What a ridiculously fantastic pedal!  Two Westminster Edwards Overdrives in one box?!?!?!?! Stackable... the way your overdrives should be.  We're a longtime Westminster dealer and big fans of all of their pedals, but this model always stood out to us as the top of the crop. You can understand why we were bummed when it was discontinued.  Our customers loved this model and we have been asked several times since the model went away if we could get one, and sadly, we couldn't.  Imagine how stoked we were when this USED early V1 Dualee walked through our doors! We had never seen a used one before...people seem to hang on to these once they discover them. We've been watching Reverb and Ebay and nope....none there either. I am sitting here in the store typing this listing and starting to have regrets for putting this pedal up for sale.  Hurry, before I change my mind!  And before you think that I'm just saying that to sell a pedal, you are completely wrong. Google us, we've sold thousands of pedals and have never once ever said that we had any regrets putting a pedal up for sale.   :) 
This pedal has low miles, very minimal signs of use, and works perfectly. 
Info from the builder:
Resolved: Even if no one else has good tone, you will, TWICE. The Dualee features two Edwards Overdrives smashed into one enclosure.
Inspired by some of the best Bluesbreaker-esque circuits, the Edwards is rife with versatility. Use the switch to select between silicon diodes (bottom), higher gain LEDs (top) or lift the diodes (middle).
The Dualee ranges from a high quality clean boost all the way to Guitarists in the Hands of an Angry Overdrive, now stackable and without a 'kingly' two-year wait like from some of the other guys.