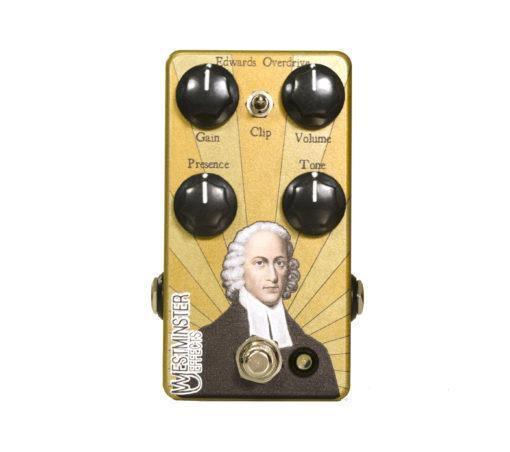 Westminster Effects Edwards Overdrive Pedal V2
Resolved: Even if no one else has good tone, you will. The Edwards Overdrive, inspired by some of the great blues overdrives of the last 30 years, is our most versatile dirt box yet. Use the switch to select between silicon diodes (bottom), higher gain LEDs (top) or lift the diodes. the Edwards Overdrive ranges from a high quality clean boost all the way to Guitarists in the Hands of an Angry Overdrive. Also features soft touch relay bypass.
This pedal is UNREAL!!!!
We are an authorized Westminster Effects Dealer!