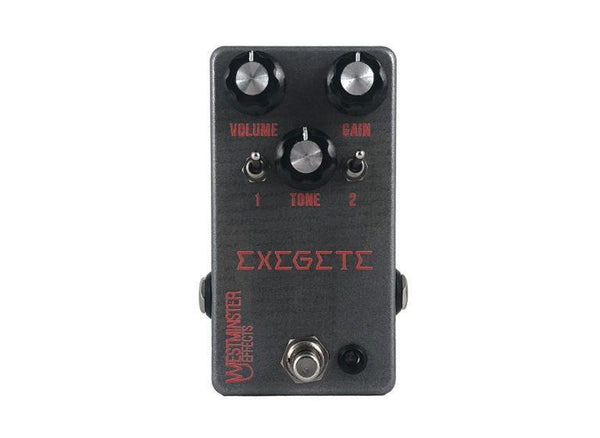 Westminster Effects Exegete Overdrive & Distortion & Fuzz Pedal
A true sonic reproduction of the Bixonic Expandora, the Exegete provides a vast array of tones, from clean crunch tones all the way to over-the-top fuzz.

Yes, we understand that we used Sigmas for the Es.   :) 
This is a brand new pedal sold by an Authorized Dealer!