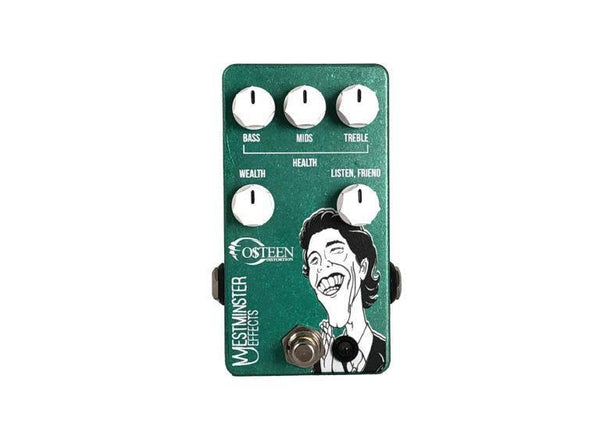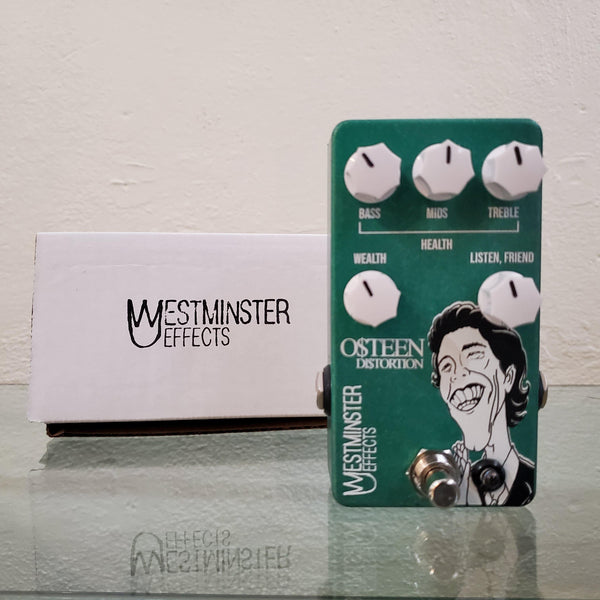 Westminster Effects Joel Osteen Distortion Version 2
When you want raunchy yet crisp, full, amp-like high gain goodness, look no further than the O$teen Di$tortion. Listen, friend, you don't have time in your life to not Make Every Note a Solo, so sow your seed of $149.99 to pump your tone full of health and wealth and get Your Best Tone Now with a three-band EQ. Also features soft touch relay bypass.

This pedal makes me laugh every time I look at it. Everyone who walks past it also laughs.  You can have this kind of excitement on your pedalboard too! 
This is a brand new pedal sold by an Authorized Dealer!