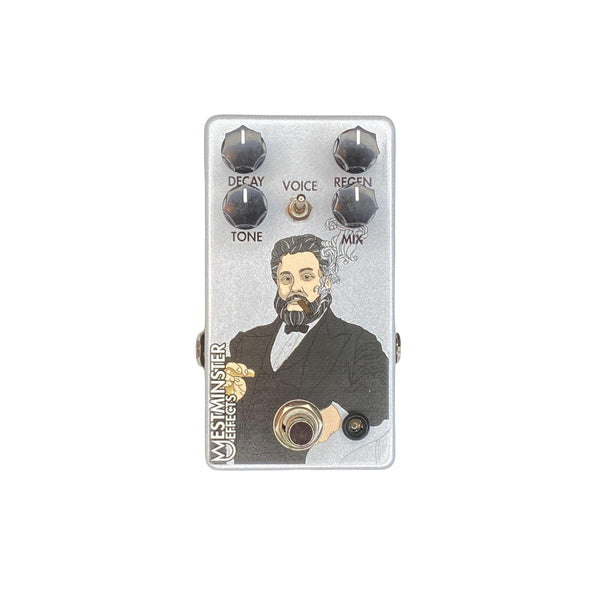 Westminster Effects Spurgeon Hall V2 Reverb Pedal
Visit many good tones, but live in the versatile ambience of the Spurgeon Reverb V2. The Spurgeon Reverb V2 covers all sorts for ground – from classic spring to washy plate and hall tones – with the flick of a switch. Along with the traditional Mix, Tone, and Decay controls, the Spurgeon V2 features a Regen knob, which feeds the higher frequencies back into the circuit for subtle modulation to enormous oscillation.
Power requirements: 9V DC center negative, 100mA
Measurements: 4.4″ x 2.3″ x 1″
This is a brand new pedal sold through an Authorized Retailer.