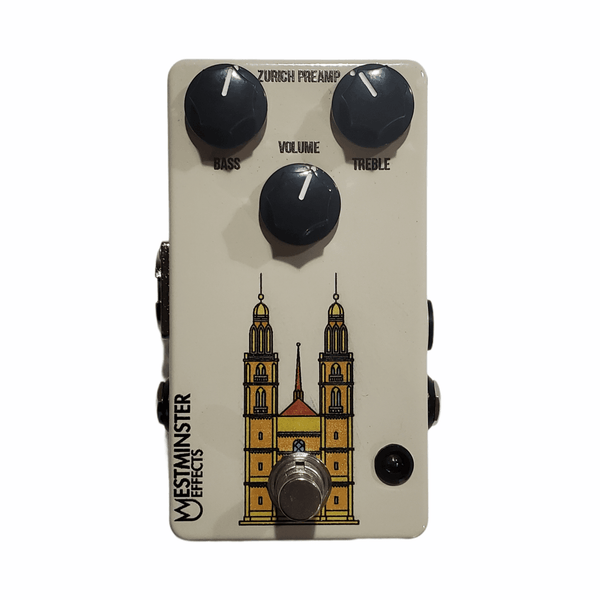 Westminster Effects Zurich Preamp and DI Pedal
Our confidence in DI does not make us lazy, and the Zurich Preamp features a simple but powerful setup. Volume, Bass, and Treble controls enable this preamp to tweak your tone to your liking while letting your acoustic guitar's natural tone to come through. Use it on acoustic or bass, or even use it as an EQ'ed boost on electric guitar.
Power requirements: 9V DC center negative, 22mA
Measurements: 4.8″ x 2.6″ x 1.4″
This is a brand new pedal sold by an Authorized Dealer!